Freedcamp updates you might have missed – Dec 2016
We've worked very hard in 2016, we're pleased that with all the amazing updates we also fixed our pricing to charge a reasonable amount for the great product we provide. Thanks to your help we've converted your investment into a lot of lines of code in an effort to address the most requested features. So here is what we have for you:
[ANDROID APP] Due to a high volume of requests to add Android app we asked you to help. There are a few days to go. Do you think we can still make the goal to get funds?
[READ ONLY PROFILE] You can now provide read-only access to your projects. We also thought it will be fair not to charge for read only users in our new pricing plans we launched since last newsletter. (check it out here).
[@MENTIONS] We added ability to mention people with @ (read more about it here).
[ONLINE FileEdit] Our FileEdit desktop app allowing you to start editing files uploaded to Freedcamp with one click is now enabled everywhere where you can find/see your files. (check it out here).
[CALENDAR][ISSUE TRACKER] If you use both Issue Tracker and Calendar apps – good news – you can now see issues inside project's calendar and global Calendar Board.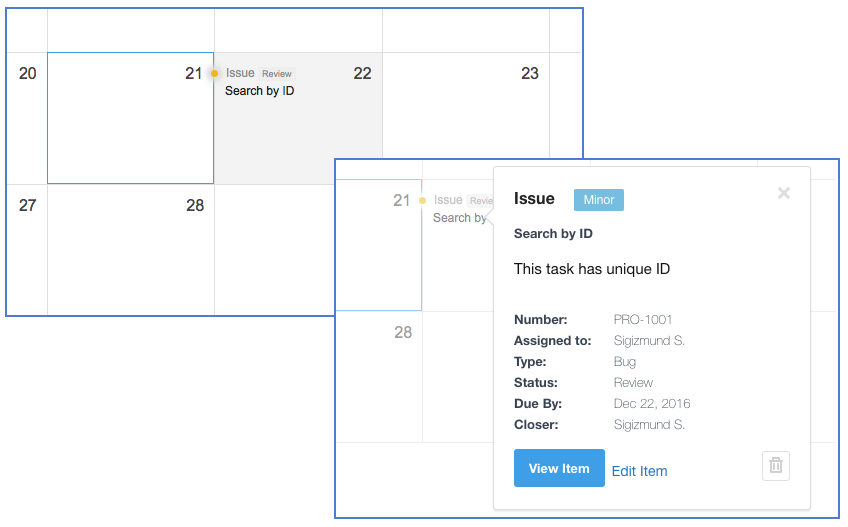 [ATTACHMENTS] You can now copy paste images inline into editor – no more save and upload needed (check it out here).
[ACCOUNT SETTINGS] Travelling with Freedcamp? You will get prompted to change your time zone now.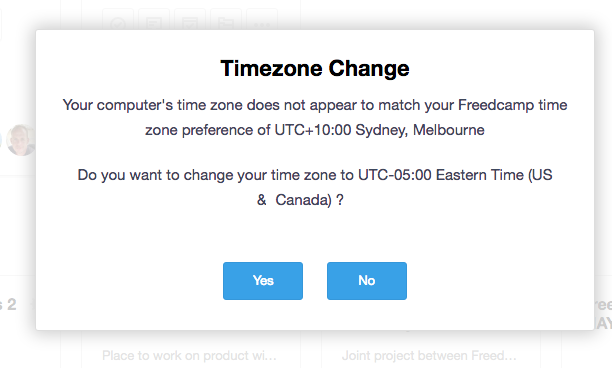 [TASKS][SUBTASKS] Add tasks and subtasks faster with new shortcuts.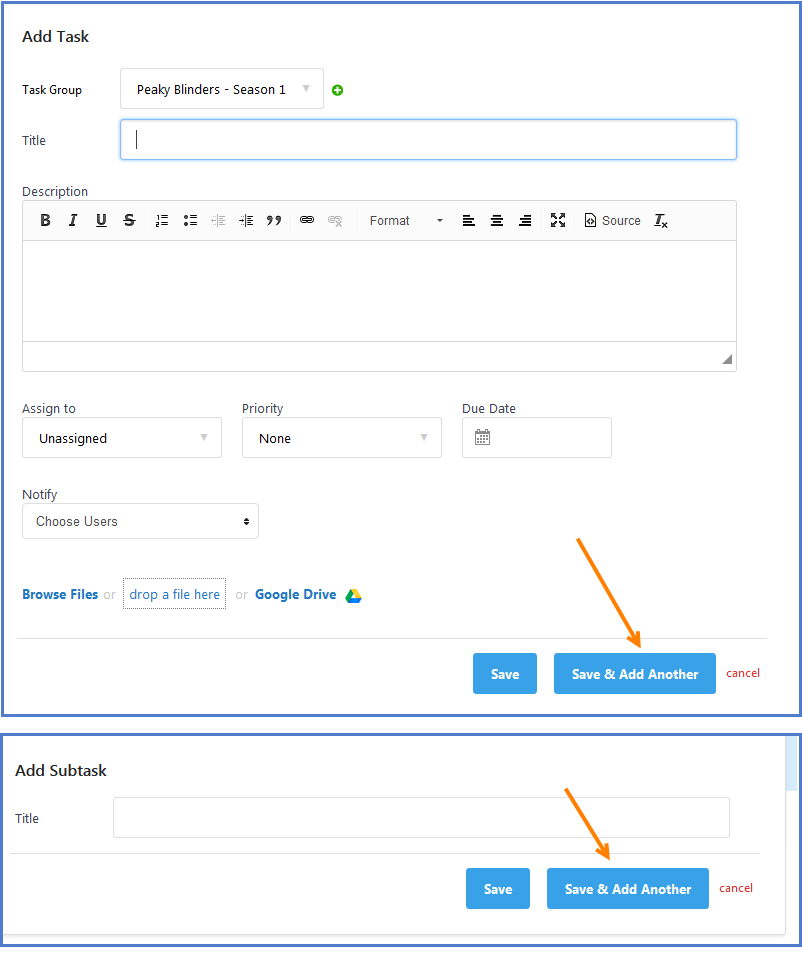 [NOTIFICATIONS]
• Based on your feedback we made email notifications better (compare old and new).
• We also do not send any email notifications from Archived projects – when you work on setting up a new project created from scratch or via Project Templates sometimes you want to add people to be able to assign tasks or import task list with team assigned to task from XLS. Now it will not notify anyone until you made all the final edits and activated it.
[PROJECT TEMPLATES] You can set project color and add new project description now.
[TASKS][SUBTASKS PRO]
• When you sort tasks by status it works like this – ASC: from 'In Progress' & 'Not Started' to 'Completed', DESC: from 'Completed' & 'In Progress' to 'Not Started'.
• You can also select multiple filters for Due Date – simply use Ctrl+Click to add all extra options after the first (1-2-3). If you want to select custom date range (4) set dates first and use Ctrl+Click to add more selections.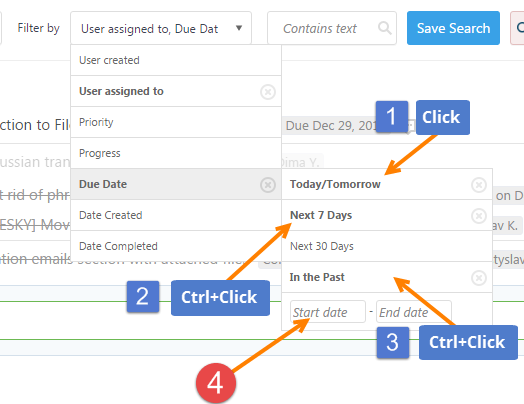 • You can filter by Date Completed now as well.
[ISSUE TRACKER] Now we support search by email – you can easily find all issues reported by a user via Issue Tracker widget this way.
[MANAGE PROJECT] If you have a lot of archived/completed projects – it will be easier to find – we show them in alphabetical order.
[TIME] Added ability to export time records across all projects to Global Task Board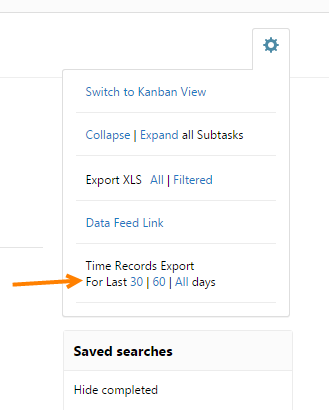 [MANAGING USERS] Bring your team on board faster with 'bulk invite' (see details).
[DASHBOARD]
• We added an option to always show all your projects on Dashboard.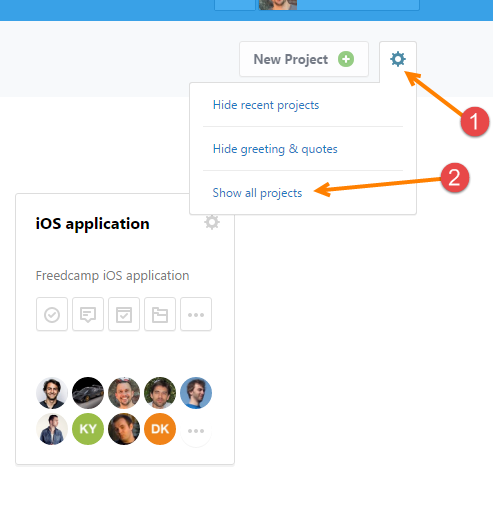 • New Dashboard with list view is coming early 2017 – we shared our internal development preview for the team by Angel here with you today.
[INVOICES] Added Grand Total and Date Created
[+1/THUMBS UP]Thumbs up/+1 feature is coming soon with all new icon pack which is much richer and lighter to fit Freedcamp's style.

Stay tuned! We have more good news for you next time,
The Freedcamp team