Bring your team on board faster with 'bulk invite'
We added new option to make it easier to bring big teams in – bulk users invite. We are seeing more such teams joining and we wanted to make it easier for administrators.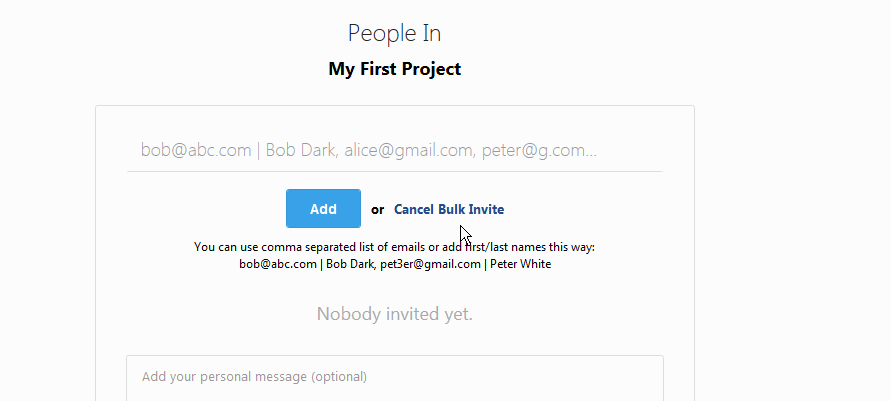 However after we launched it, we noticed that Freedcamp is used this way and it is absolutely fascinating how quickly spammers found opportunities to exploit it. So we had to limit bulk invites, if you go over the limit we will investigate with some extra intelligent rules behind, but you can always contact us to add you to a white list, if you are ever limited.