Subtasks filtering is here!
Now subtasks are filtered using the same criteria as tasks. If you are not using Subtasks Pro extension in Freedcamp – check it out! It saves tons of time and works great with new Saved Searches.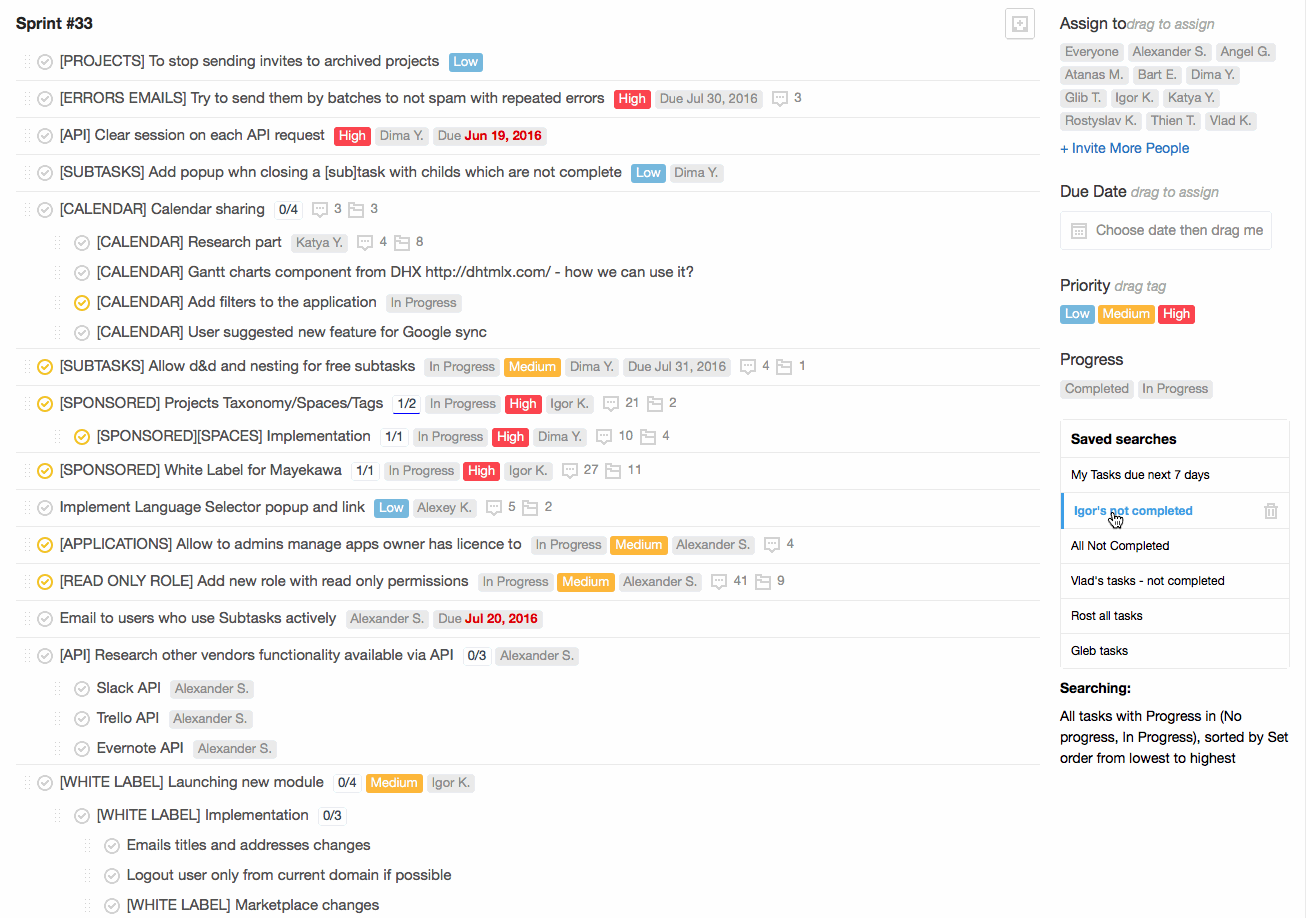 If a task is not matching your filter but has matching subtasks it will be shown dimmed but you can hover mouse over to check, if needed. If a task has subtasks which are not matching its subtasks_completed subtasks_total counter will have a blue underline – click it to expand those subtasks, which were hidden by filtering.
Examples
1 – a task which did not match your filter so not all of its subtasks is dimmed and subtasks counter has a blue underline
2 – a task matching your filter but having some subtasks hidden – click blue subtasks counter to make them visible