Saved searches in Tasks application
We have just released Saved Searches in Tasks. This is a great example how functionality from our paid applications is taken and applied to our free applications. This time we reused functionality of Freedcamp's Issue Tracker in Tasks.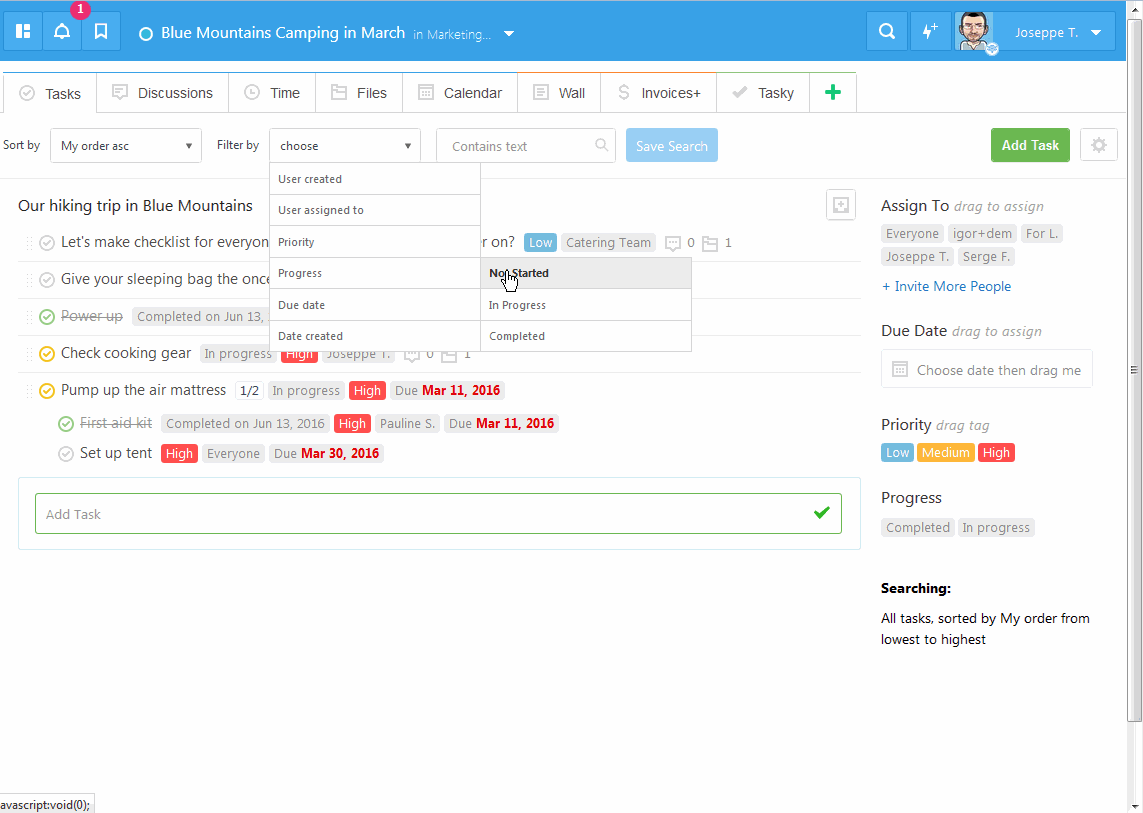 You can have now multiple saved searches one click away for 'hide completed', 'my tasks' or any other kind of search you often filter by. You can also share you saved searches with your team by making it 'public' – meaning visible to everyone who can see project's tasks. If you create a filter 'My Tasks' and make it 'public' it will be working correctly for your team as 'My' will be substituted for a person using it, finding their tasks.
We created one saved filter 'Hide completed' which replaces an option we had in our interface for you.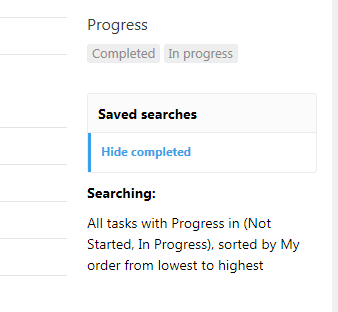 Update: Saved Searches are also available in Kanban/Sticky Notes view