Download attachments or folders as a ZIP file
We're happy to introduce a new feature that is bound to save you a bunch of time.
You can download all the files within a folder in the Files application.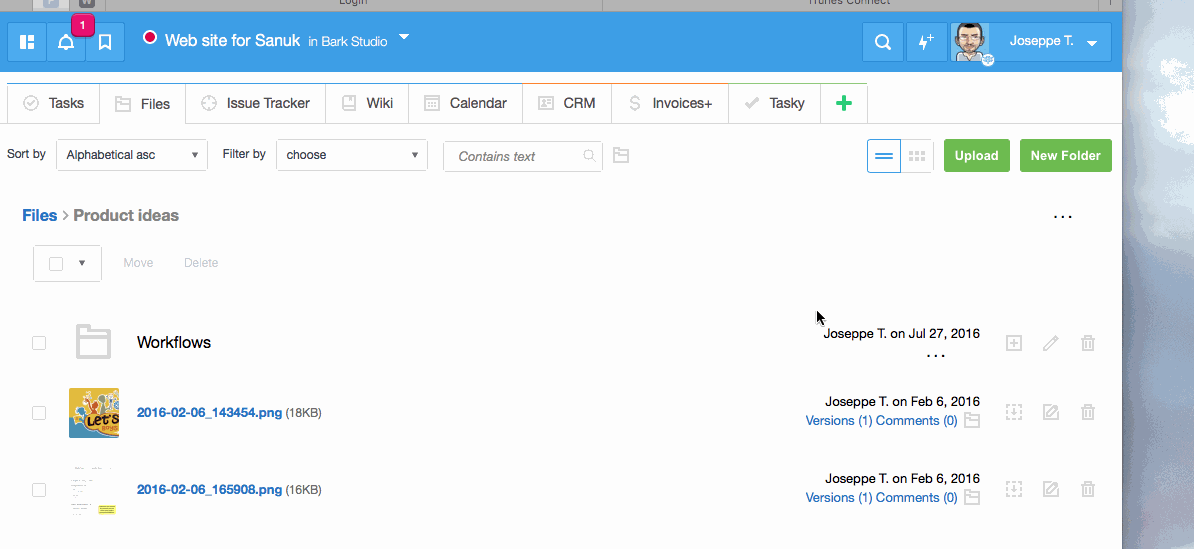 If a folder you are downloading as ZIP has sub-folders – all structure will be added to a ZIP file.

You can also download comments, tasks, issues and discussions attachments with one click now.
Please note this feature is currently enabled if total size of all files you want to download does not exceed 20MB combined.