Big new changes – subtasks, subfolders, iPhone app update & more
We've been flat out, working on very significant updates to Freedcamp and the release of the upcoming iPhone app! Thanks for all supporters – we have reached our main goal!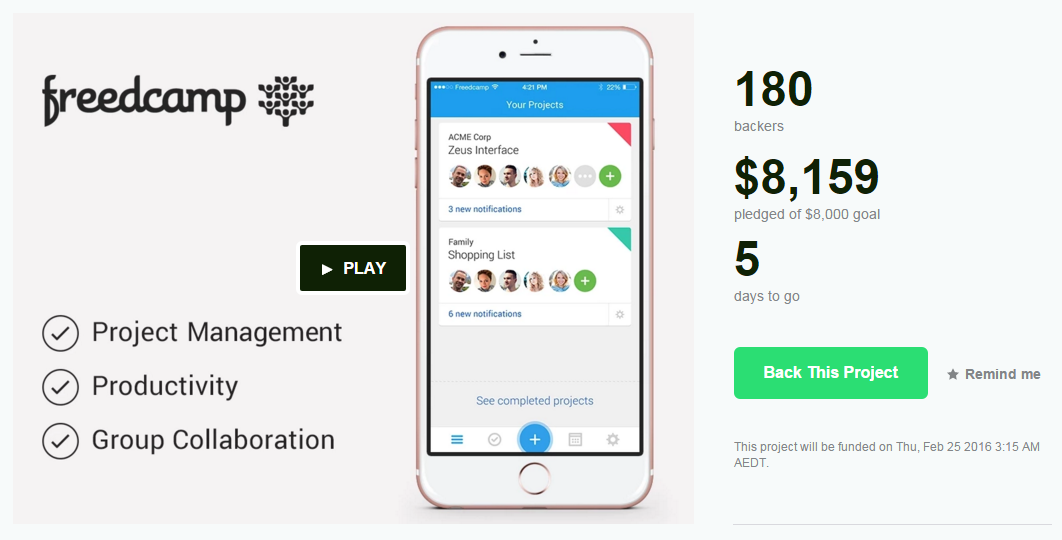 We still have a few days left – and you still have a chance to make iPhone application release even better!
– With $10K raised we will be able to add Push Notifications and a Today's Notifications Widget
– With $12k pledged we will add a Calendar application to manage your Tasks from a central place as well as an offline mode to check/add tasks when offline
Here are some highlights for last three releases end Dec – mid Feb:
– we released basic subtasks functionality free for all a few months ago. Even without announcement new Advanced Subtasks extension was discovered, trialed and used by 100's of teams by now. Check it out!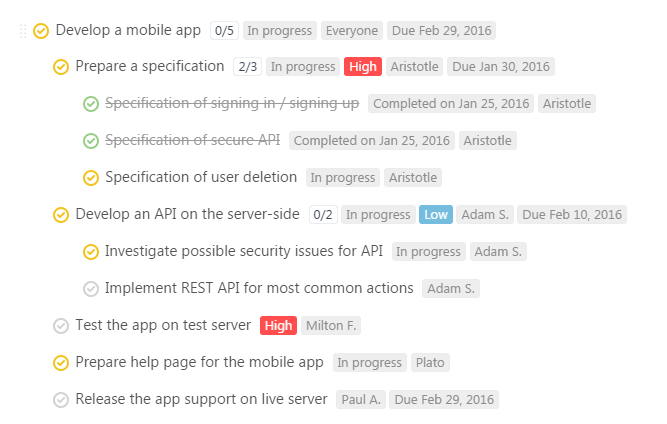 – great new and free for all upgrades in Files application – thanks to our first sponsorship deal going live. Unlimited subfolders, upload folders with files in Chrome, delete file versions, move files around and more. Check details and watch it in action in this post.
Some smaller but still important changes:
– added email reminders for people with overdue tasks – sent one and eight days after due date passed.
– everywhere in Freedcamp export to XLS will allow you to also export filtered results. An option to export everything is still available.
– export to XLS was added to global Tasks board.
– global Tasks board is not showing empty project groups.
– projects and project groups order is the same in Projects widget, main project selection list and global Tasks board.
– global Calendar board – we use project color to differentiate between projects.
– PDF attachments will now open in a browser instead of downloading (you can save them with one click after that, right?).
– Invoices application – never send an invoice instead of saving it as draft – big button you cannot miss replaced a tiny checkbox we used to have.
– your files storage usage – we moved information about used storage space in your account to Storage upgrades page and Subscriptions and made it visible to account owners only.
– Notifications settings – two changes to improve your experience.
– add your mind maps to projects with MindMup Atlas.
– set your home page in Freedcamp.
– "Care your Eyes" – join the dark side with Freedcamp.