Tasks Board
Meet the new Global Tasks Board.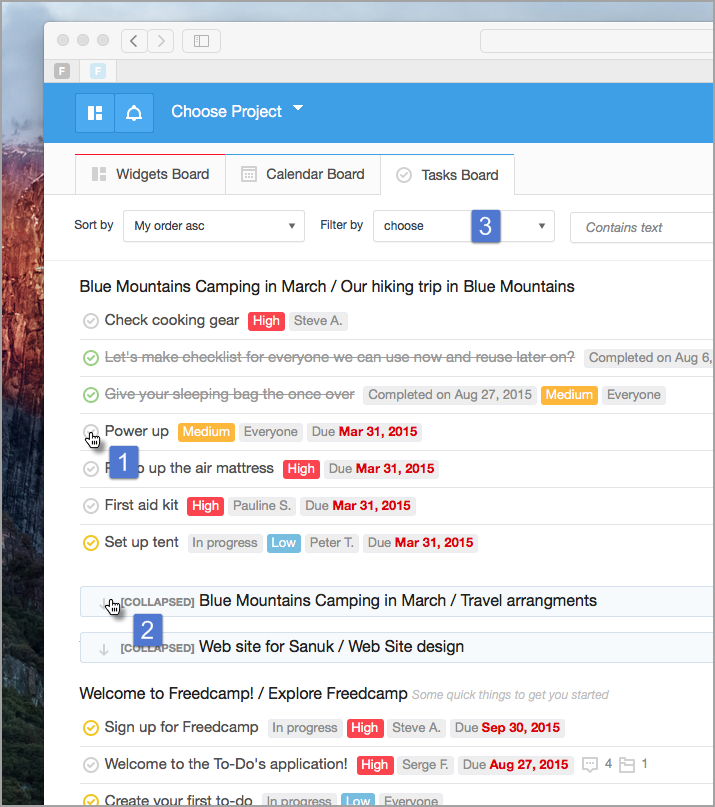 You can change task's status by clicking an icon (1) just like you do when inside a project. All tasks are grouped by project, where each section can be collapsed (2). You also have access to sticky sorting and filters you are already familiar with. We also added extra option to filter by one or several projects and all projects are shown by default (3).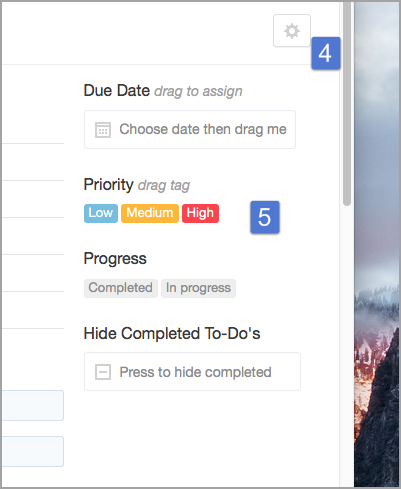 You can switch to Kanban view (4) and even use drag and drop to quickly change status, priority and assign due dates (5).
Here is Tasks Board Kanban view screenshot.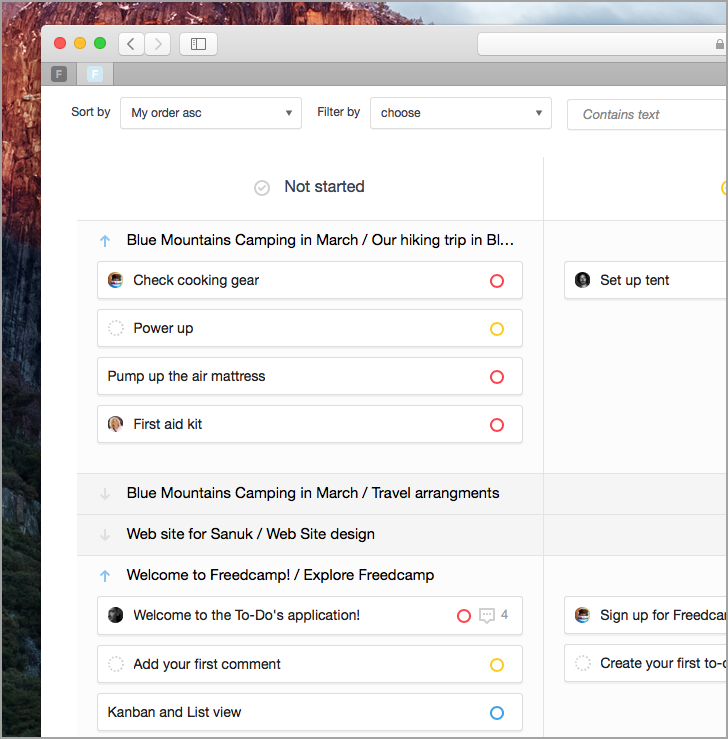 You can easily access Tasks board from the main menu as shown below.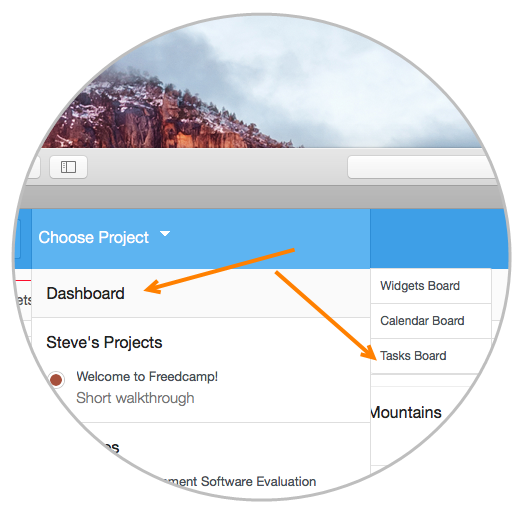 You can also set Tasks Board as your default home page in Freedcamp. Next Freedcamp release will be awesome with an addition of Subtasks!
Update:Released in Nov 2015.