Notifications Page – updated our tutorials
We have updated our documentation adding Notification page how-to.
Notifications page is a source of all updates across all of your Freedcamp's projects.

By default, we show unread updates for things you are subscribed to for all of your projects. Don't forget that filters are sticky and will show you last filter selection. If you do not see updates – reset filters back to default.

If you selected to show both read and unread updates – read updates are shown on grey background.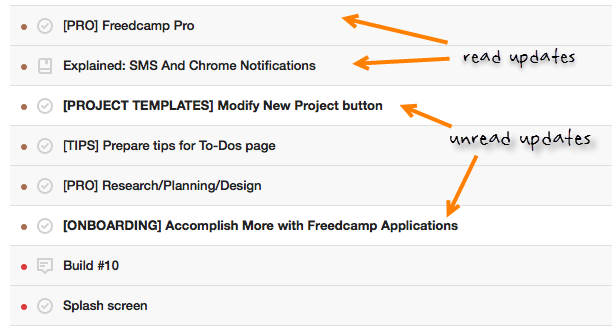 For unread items you see new updates count (1) and most recent contributors (2).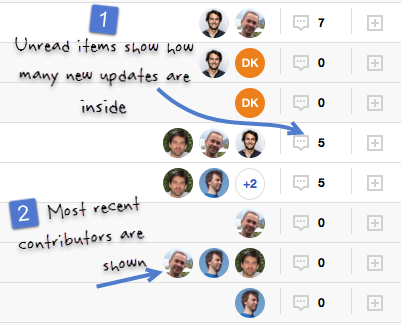 You can hover over project colour dot (1) to check project and project group name and over application icon (2). To see updates for an item simply click its title (3) or "+" on a far right side.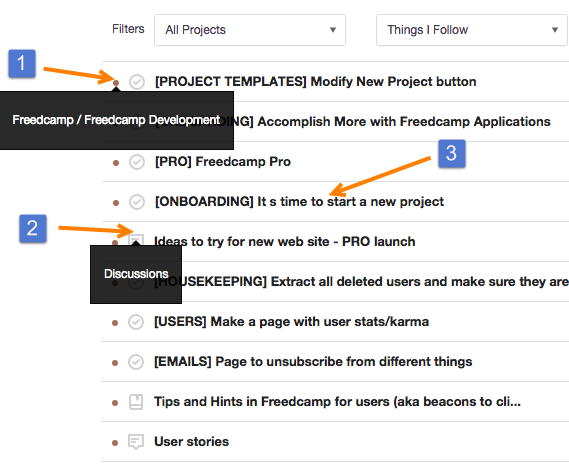 When you open unread update with previously read notifications we show them on a grey background.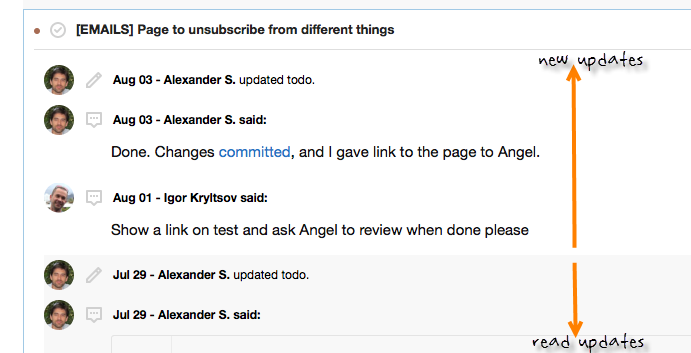 When an unread item is expanded. You can close it back by clicking title again, open it in a new tab – it will also mark it as read automatically, and mark it as read.

When read item is expanded – you can close it back by clicking title, open in a new tab or mark as unread.

You can also mark all new updates as read using drop down button on top right. We noticed that it takes a while to clear new notifications, where you are the last person in a chain of several updates (1). We added a new option to clear 'as read' (2) such updates with one click.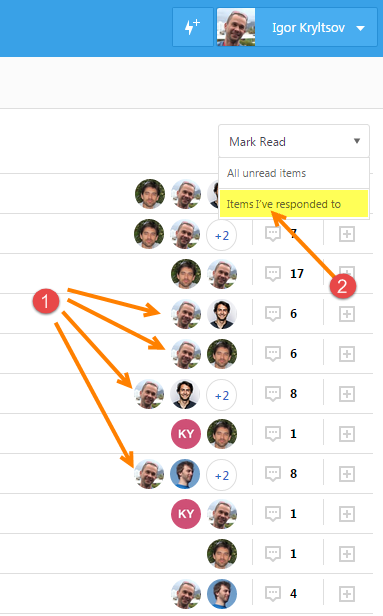 With Notifications page you can easily mute all emails in Freedcamp while still having access to all your updates.
Simply go to My Account page and select Notifications section, set all projects to 'no notifications' (1) and optionally check 'daily digest' (2), which is one email sent daily with all of the updates to your Inbox.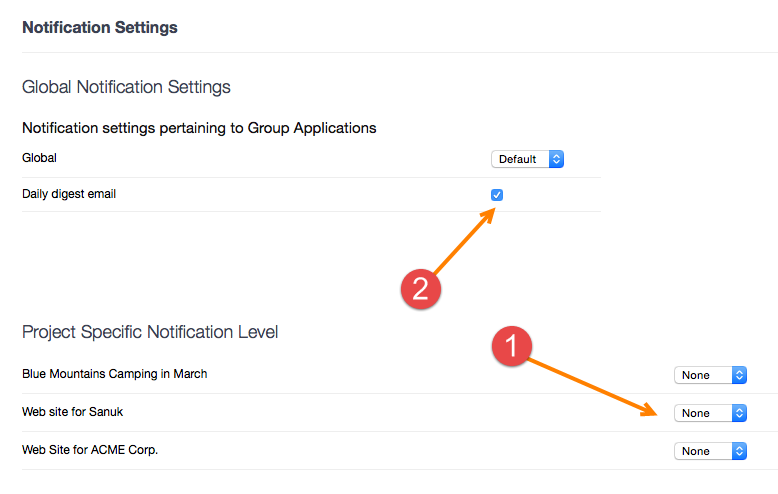 Now you will have only one daily email with a recap (if you selected (2) above) and you can easily jump to Freedcamp to see new updates to check and respond.
The only difference between updates by email and Notifications page is Notifications page gives you all the updates as if you had 'full' option set in Email Notifications.
Notifications page as all about less friction and content switching between your projects and your inbox giving you more time to do actual work.