Release notes – 12 October 2015
Without further ado, this is what we've been working on:
• Calendar Board – we are releasing the first version of global calendar. It is a full size page, just like your project's Calendar to see all your project's tasks, events, and milestones on one page (check details and our future plans here)
• Updated list view design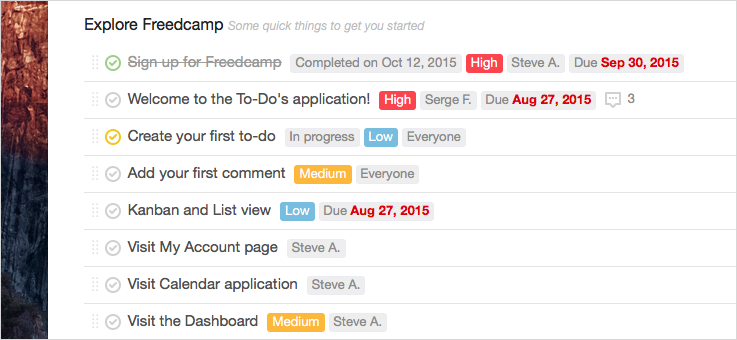 • Advanced sticky filters were added in Wikis and Tasky applications. Also alphabetical sorting was added in To-Do's.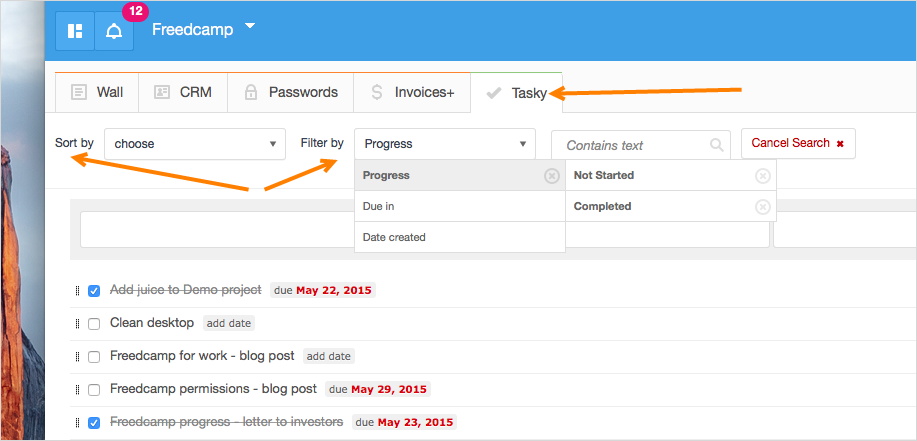 • Check private discussions users directly on Discussions home page by hovering mouse over padlock icon.

• VAT field added in Invoices+ for your and your clients companies as an optional field added to invoices when provided.
• Sub-tasks (Coming Soon!) – finally it will be easy to divide a big task into smaller parts with sub-tasks. See short preview here.
Under The Hood Improvements – applications
[TO-DO'S Application] Better tag behavior in drag&drop on list view
[TO'DOS Application] Come back to archived list after viewing archived todo
[TIME Application] Reset button was not working when times was running
[TIME Application] Sorting will not be lost with each time session start
[FILES Application] Fixed file size formatting on the file versions page
[PROJECT TEMPLATES] When target project apps with due dates are not selected we have an error
Under The Hood Improvements – overall Freedcamp
[UI] Make all pop-up windows to add/edit things wider and more pleasant to work with
[PROJECT CREATION] Use animated GIF's to show the difference between Kanban/List views
[MARKETPLACE] Add label to show Freedcamp team comments to stand out
[DASHBOARD] Fine tuned rules to show 'Recent projects' section (Do you know you can hide it?)
[PASSWORD] After logged in user submits new password, she/he should stay logged in
[TEXT EDITOR] Fixing gray text issue
[STORAGE] Fix for the storage limit for non owners
[XLS EXPORT] Cells starting with '=' like formulas in Excel produce an error
and other small miscellaneous issues.