Calendar Board – a view from above
We want to improve a few things in Freedcamp next year – add more global and user friendly views for you and allow to track/see your projects progress across the board.
One of our goals is to provide you with more globally accessible functionality which unifies all your projects in one place.
Our first major move in this direction – Calendar Board.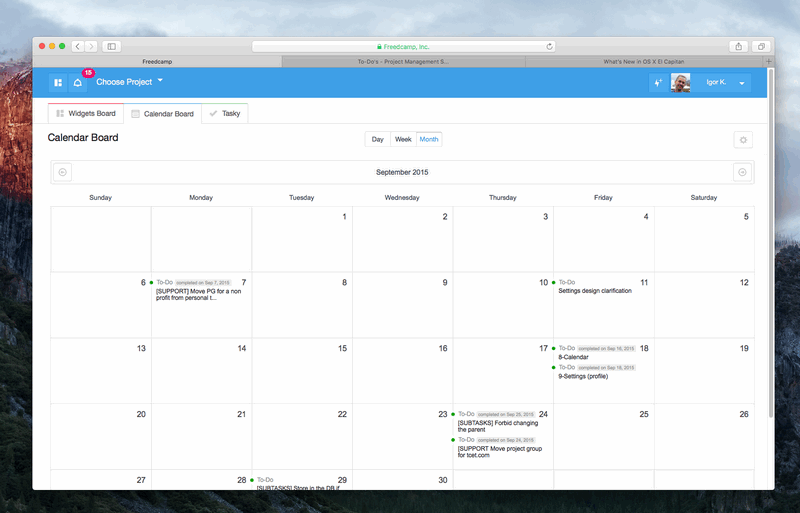 To access Calendar Board – open projects selector, hover your mouse over 'Dashboard' (1) on top and click 'Calendar Board' (2).

To add a new entry simply click a date (3) and 'Quick Add' selector (4) will allow you to add a task, event or a milestone after selecting a project.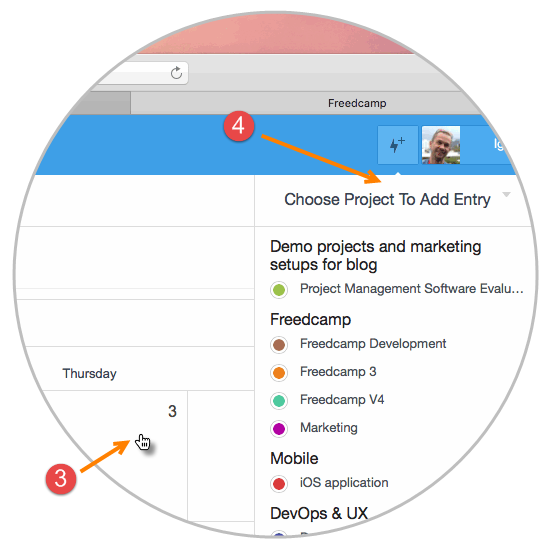 You can see now progress status for tasks (5). If you noticed this has been added in project calendars too. Click on calendar item to see project name and project group name it belongs to (6). Jump to it to action easily with 'View Item' button (7).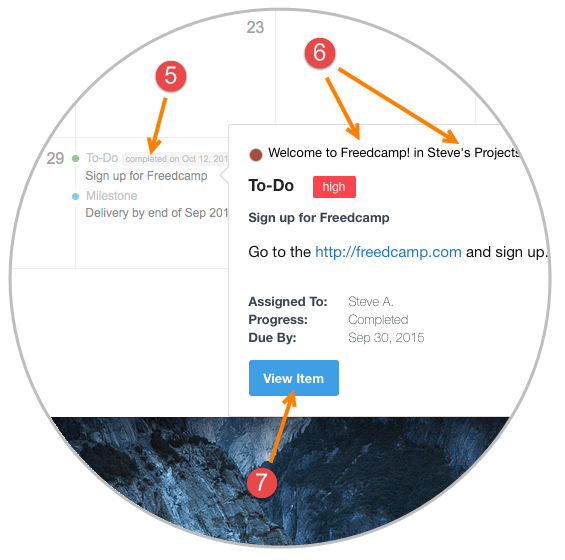 What's next?
– to launch new Tasks Board, which will be a central place to see tasks for you and your team across all projects – done please check here
– to add convenient filters across all global boards to easily change between all projects, all projects in a project group or an individual project – also done now see an update below
– ability to set your home page to be one of Dashboard, Widgets, Calendar or Tasks – also done now.
Thanks for reading and please send us your feedback!
BTW – do not forget to check Calendar Widget on Widgets board too:

Update 11 Oct 2016:
– added sticky and saved filters to project and global Calendar Board
– issues from Freedcamp's Issue Tracker are now shown in a project or global Calendar board.