The New Guest Role
The new Guest Role is perfect for involving contractors, clients, and colleagues from other departments for free. This is the second role for users who will not be included in your Premium Plan invoices, just like the Read-Only role.
Guests can add comments, upload, and download files.
Adding guests is easy.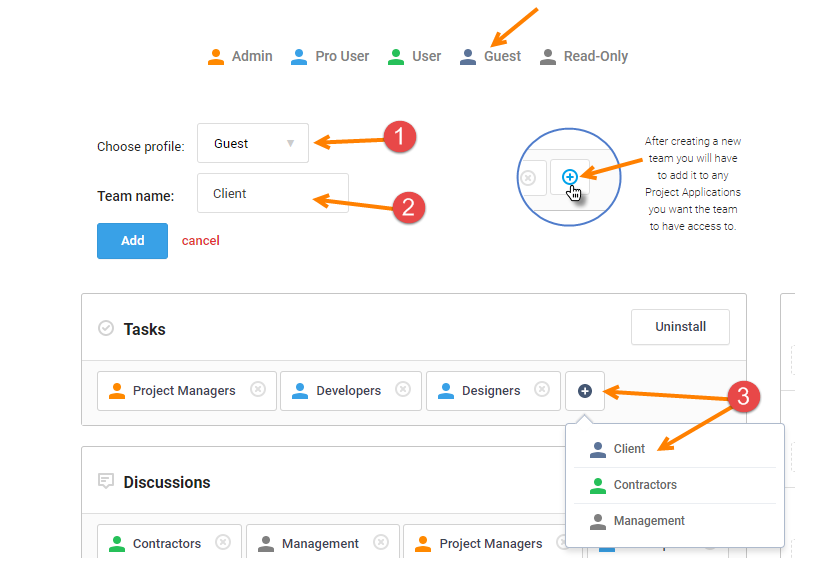 1 – Select 'Guest' profile
2 – Name your team
3 – Add a newly created team to allow it to access all or some applications inside a project