See recently finished tasks even after hiding completed ones
We often get the question, how to keep recently completed tasks showing but hide tasks completed over X days ago. In big and long-running projects you typically want to see recent progress made, having the ability to reopen recently closed tasks. Ideally without archiving Task Lists. You also want your task list to load instantly with saved searches.
Simply select 'Not Set' and 'Last Month' if you want to see not completed tasks and task completed within last month as shown below.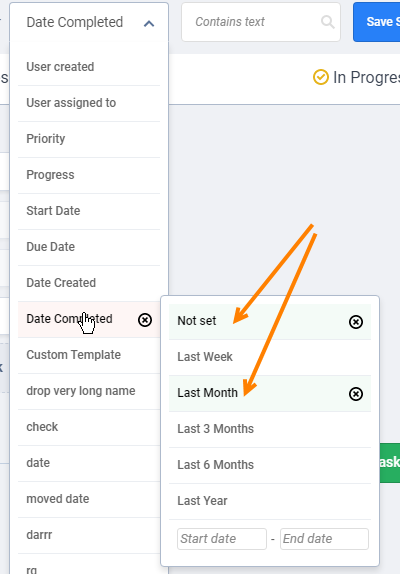 Status selection is not necessary – no selection and all status selection, as shown below, are equal. However, you can select 'In Progress' and 'Completed' if you want to filter out tasks with no progress.