Special Release – Cooper, the dog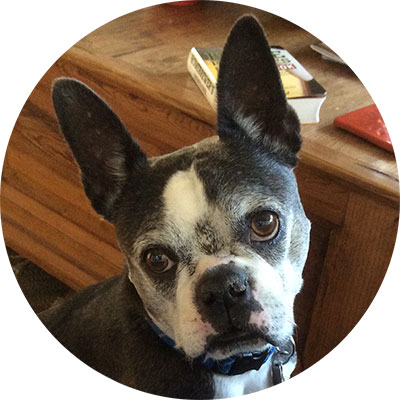 Here at Freedcamp we have a lot of dogs and cats amongst the team, we love our animals. Something else we are very passionate about is non-profit organizations, which help research cures for cancer. That being said we dedicate this release to Jim Schraith's dog Cooper who died from cancer in August. You will be missed friend, rest in peace.
In this update we combined all changes we made over a period of almost one and a half month.
BIG THINGS
[SUBTASKS PRO] Drag & drop support for subtasks: re-ordering, converting tasks to subtasks can be done with drag and drop, when Advanced Subtasks module is enabled.
Subtasks – reorder, move with drag and drop is available now pic.twitter.com/eZ1Q1akCzv

— Freedcamp (@freedcamp) March 21, 2016
[FILES] We launched a new extension FileEdit – tiny desktop application which, once enabled and installed, saves you countless hours in a week by automating the downloading, editing, and finally uploading your documents back up to the cloud.
[TASKS] Import from XLS is added. Check for details here please.
[iOS] Our iOS application beta version is released to our Kickstarter supporters. "Our supporters" public page which will become an essential part of Freedcamp.com is being created. We truly appreciate your help.
[TRANSLATIONS] We are at final stages before inviting you to our translation portal to help us to translate Freedcamp to other languages. If you want to participate – please check existing requests for translations here. If your language is posted – please vote. If not – please post it and vote for it. We will use voters when we are ready to invite you. We would like to build relationships with most active users helping us and nominated moderator (a team or individual) which will work with us and be a trusted source managing a community of translators for a particular language. We will definitely reward most active users with great life-time upgrades and will post your names on Freedcamp's new sponsors and supporters hall of fame page.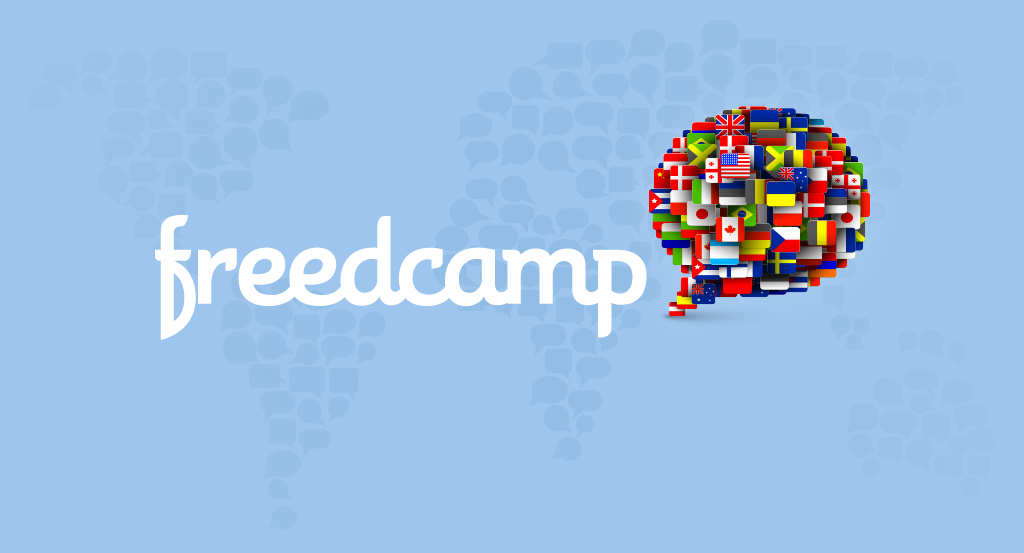 ENHANCEMENTS
[DASHBOARD] Do not like our greetings & quotes on your Dashboard? Now you can switch them off


[CALENDAR] When you click on a subtask in a project calendar or global calendar board – you can see what task that subtask belongs and click to open it up.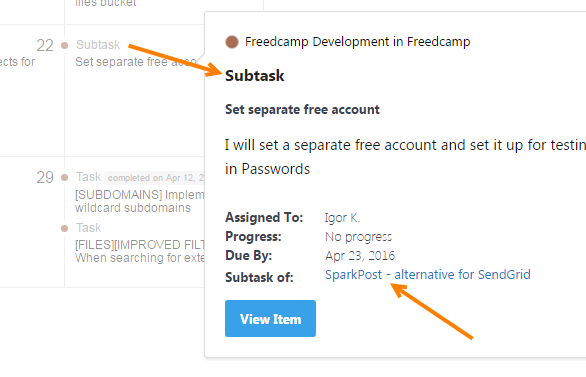 [FILES] After we added support to upload folders with files and subfolders in Chrome browser we noticed that we also upload ".ds_store" folders. Now it is fixed.
[SUBTASKS PRO] When selecting a parent task list was not sorted alphabetically – now it is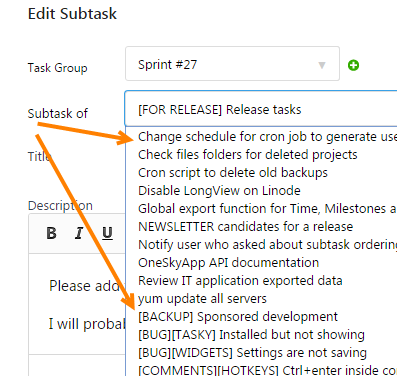 [SUBTASKS PRO] When last subtask is completed task will not automatically be marked as completed
[EDITOR] We use open source CKeditor and we updated version 4.5.1 -> 4.5.7.
[SECURITY] You will get email notification when account password is changed. Email us quickly if it is not you.
[SECURITY] Improved security for links to your files served by us from Amazon S3
[MANAGE USERS] Inviting many people at a time? Ask us to enable experimental code allowing to copy/paste comma separated list of emails. We designed it to help some projects where users are invited at 100's at a time but not yet ready to release this feature publicly.
[TIME TRACKING] Swapped 'Reset time' and 'Edit' buttons and added confirmation popup for reset to prevent accidental resets.
[ISSUE TRACKER] Now you can delete set due date on an issue.
[SEARCH] Now project search will also looks for folders matching your search criteria
[SUPPORT] We stopped deleting immediately projects when to be able to handle accidental project deletes quickly. Deleted projects will be erased by us from database and files will be deleted in 14 days. 'Trash' is planned to be added later this year to Manage Projects page so account owners can clear it or recover deleted thing from it.
[PERFORMANCE] Made popups and some other things appear and hide faster
[NOTIFICATIONS] Overdue task reminders did not have ability to reply to by email – now fixed.