FileEdit – document editing just got faster
Freedcamp's FileEdit saves you countless hours in a week by automating the downloading, editing, and finally uploading your documents back up to the cloud.
With Freedcamp's FileEdit everything is magically handled by us. To use this feature, just install a small application and click the "Edit Online" button from within Freedcamp. Once clicked a file will be downloaded and opened on your computer in an associated application whether it is MS Office, Photoshop, or some specific program you have. Edit, save and close your file. You will see a small popup where you can add a description regarding your changes and post the file to Freedcamp as a new version or replace it in Freedcamp with one click.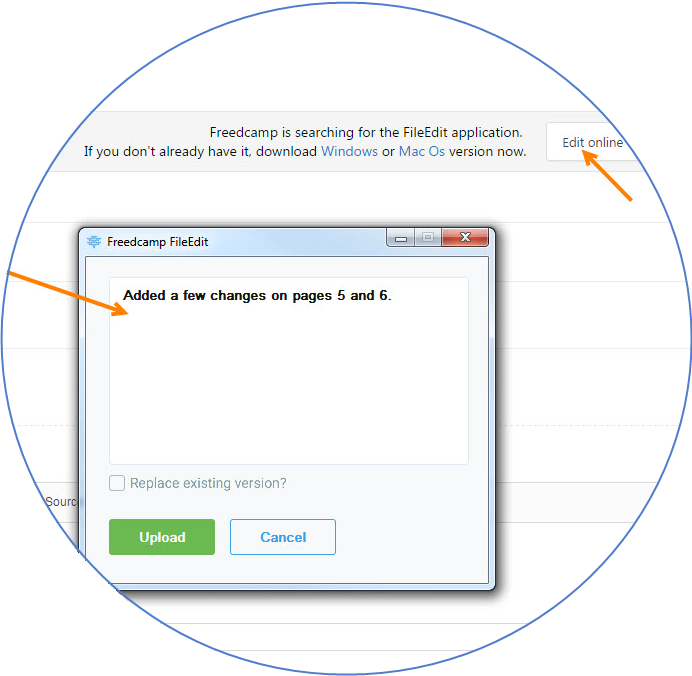 We support both Windows and Mac OS platforms. Option to download Freedcamp's FileEdit will be presented when used for the first time. This is our first experience launching desktop applications on Windows and MacOS platforms – please report all the bugs to our friendly and fast support, consider it a public beta release.
FileEdit can be found and added from our Marketplace