How advanced subtasks work in Kanban view
You can use drag and drop to move subtasks around. However moving subtasks from one column to another means that you also detach them from a parent task. If dragged and dropped subtasks can become a top level tasks well.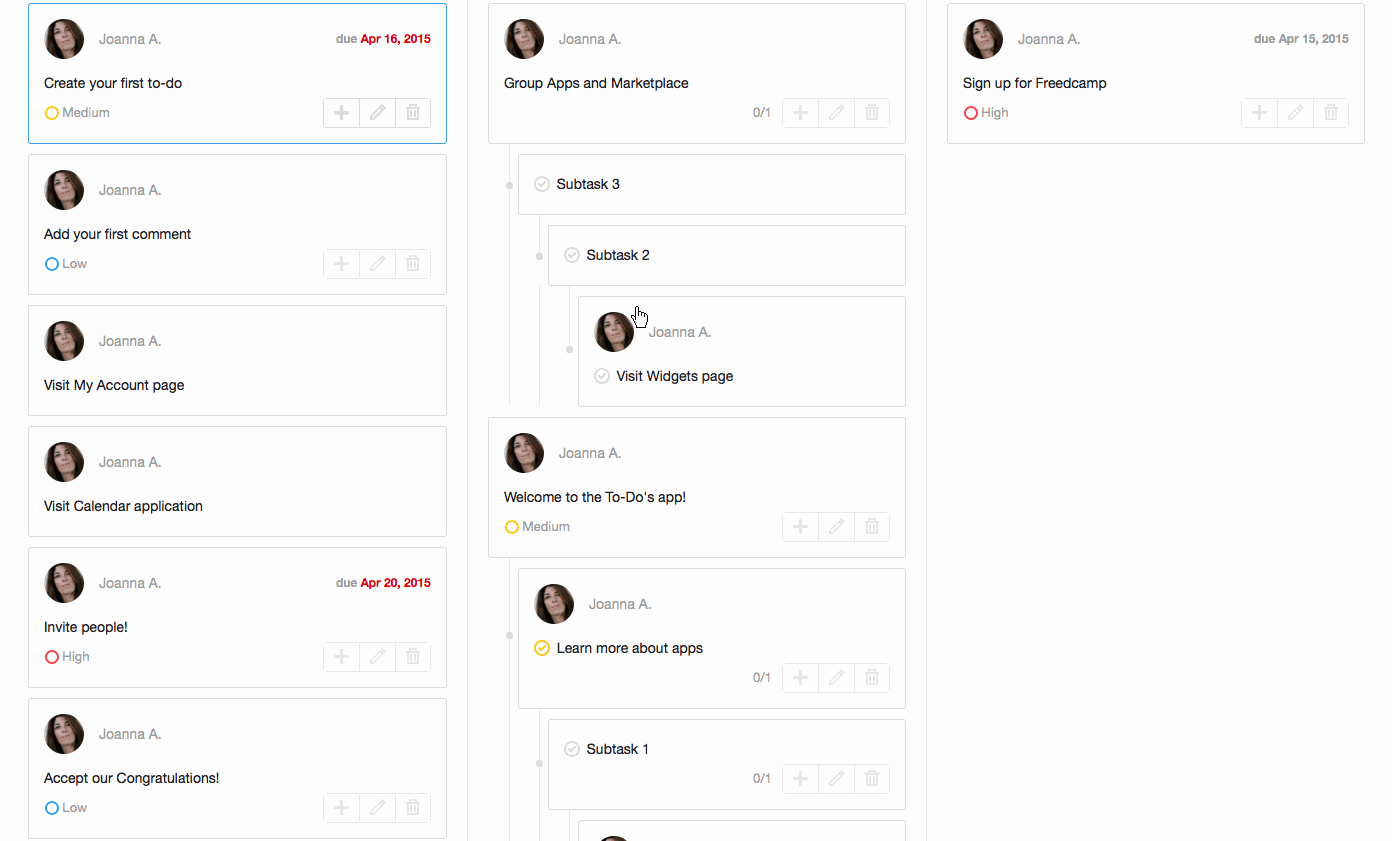 To change a subtask's status without detaching a subtask from its parent task – simply click icons to change status as shown below.