Wiki – new table plugins
We added an option to enable new table plugins in Wiki application.
To do so please go to My Account and turn it on: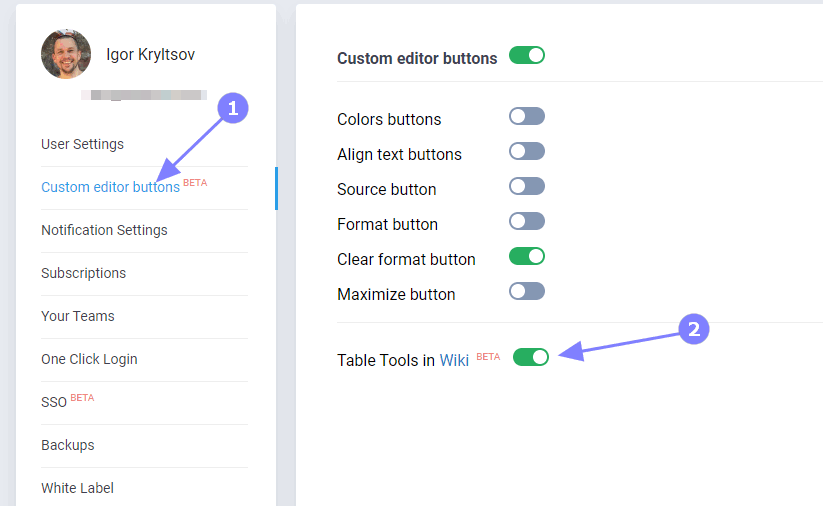 Do not forget to save settings!
Now in Wiki application, after you added a table (1), you can right-click to access extra actions (2) as well as drag to change columns width (3).