Reports – updates
We updated Reports Summary view (1) and added XLS export (2).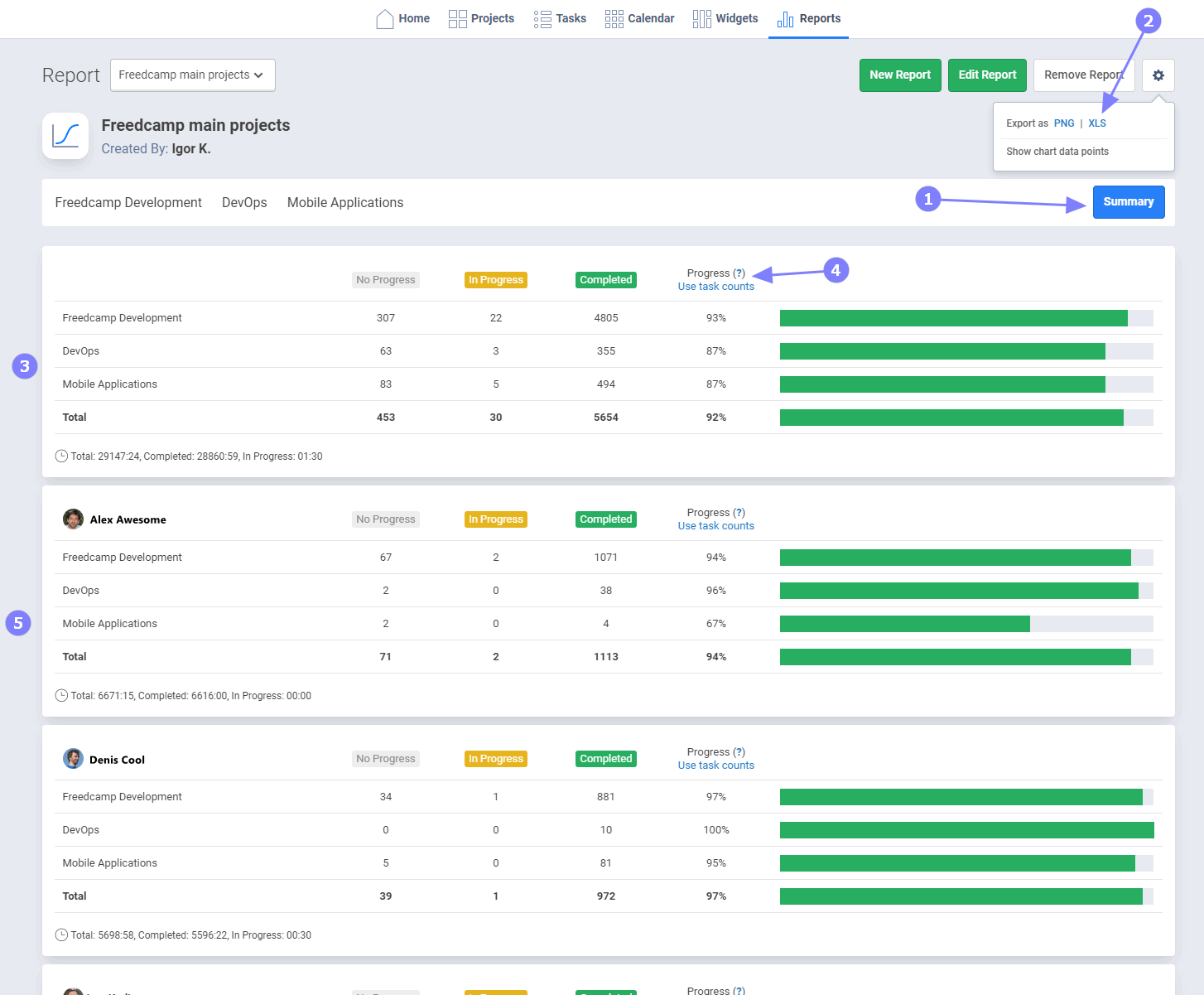 The top section will show each project status(3). You can switch between two methods of project progress calculation (4) as described in our documentation. If you use Time tracking in your projects – time summary will also be included.
Consequent sections (5) will be generated for each team member in projects included in the report sorted by impact with time summary if time tracking is used.
If you specified from/to dates in your report – reports will take into only consideration only that time interval.
Please let us know if you want to see further improvements like time entries summaries per project and per project per person on our new Summary tab/view.