Documentation – updates
We created a FAQ section on our help page and updated video tutorials on our Help page.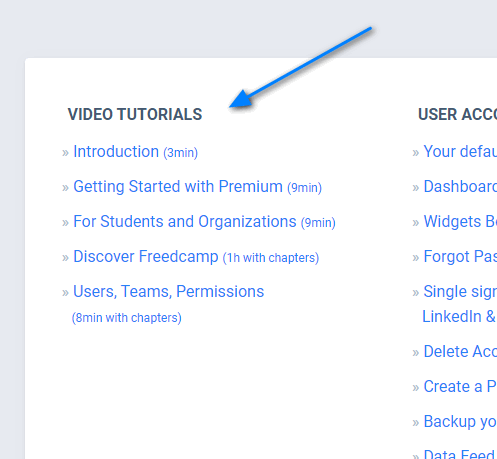 Discover Freedcamp and Users, Teams, Permissions video all have a table of contents available in Youtube video description so you can jump directly to a particular topic.
We also added 'Moving a Project to Another Project Group' article.