Manually start task recurrence
After your feedback that after you complete a bi-weekly task, you want to see the next recurrence before a week passes.
Instead of waiting for a task to recur based on Freedcamp scheduled time definition (created 7 days before its recurrence schedule), you can now manually choose to create the next occurrence.
If you create the next recurrence and your task has attachments we have to copy attachments as well so they can be independent in each recurrence. These attachments can be quite significant. In this case, a new task will not be created instantly, you will get an email when it is created, and it should not take more than 1-2 minutes.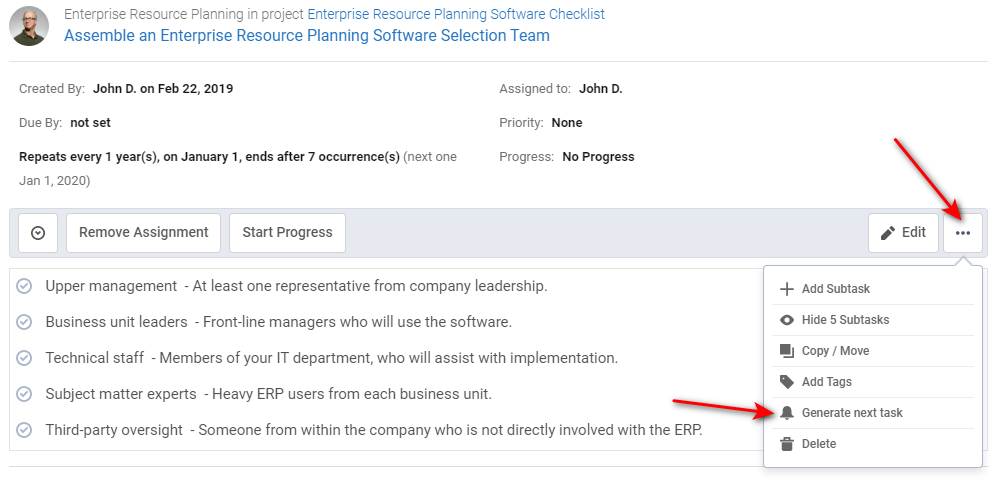 You can click to create the next task and if you need more, open the last recurrent task with recurrence icon and click again to create another recurrence.
We are still reviewing and polishing this functionality and looking at the best ways to make it the best possible implementation around. We will be sending planned changes to our most active recurrent task users soon ;).