Rated #1 by Capterra in "Top 20 Most User-Friendly Project Management Software"
There are a few moments in a company's history when you can jump out of your seat and yell in excitement, today is such a day. Capterra, the standard in Project Management rankings, has placed Freedcamp in the #1 spot for most user-friendly project management software!
Freedcamp Wins the #1 Spot on Capterra's Most User-Friendly List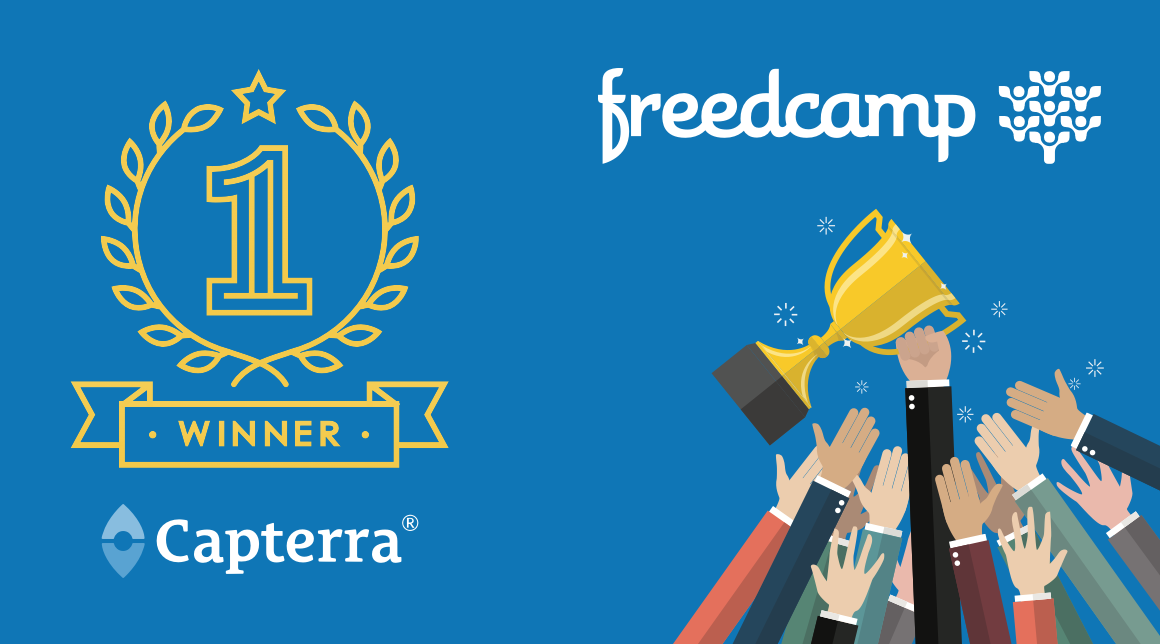 We're honored to have been chosen #1 out of 681 software options!! The most user-friendly project management software is measured by a combination of usability, customer services offered, and customer reviews.
The drive to be the simplest
One of the most important aspects of project management systems is to make things easier, not harder. This fact drives all decisions in our User Experience team. We make getting organized and collaborating effortless. Our goal is to help you get things done. Break down large goals into small actionable items, across teams, and instantly see progress updates on your Home Page that is intuitive and relative to you.
Our list of standard features is impressive; offering shared file management, Task lists, Kanban view, Discussion boards, Calendars, Time tracking, and more with no limit on users and projects or files uploaded…
We couldn't have done it without you! Thank you, to each and every one of you who left us a positive review on Capterra!