Connect Dropbox and OneDrive with Freedcamp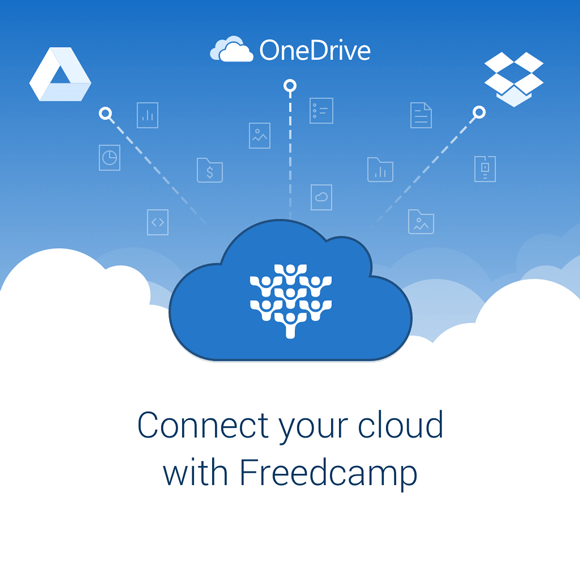 We just released OneDrive and Dropbox integrations in Freedcamp in addition to Google Drive. You can learn more here.
From the start, Freedcamp's founders vision was always to have easy to use project management system. We are constantly adding new features which by default should not affect the complexity of the system for all users. In the next release we will make one more step forward making our modules (like Subtasks, cloud drives integrations etc.) having an on/off switch. You will be able to use Freedcamp with Google Drive, OneDrive, and Dropbox enabled but still be able to turn off Google Drive and OneDrive if you want your team to use Dropbox only, for example.