Start and End times added to Calendar Events
In addition to added support for recurrent events in March – we have just added start and end time.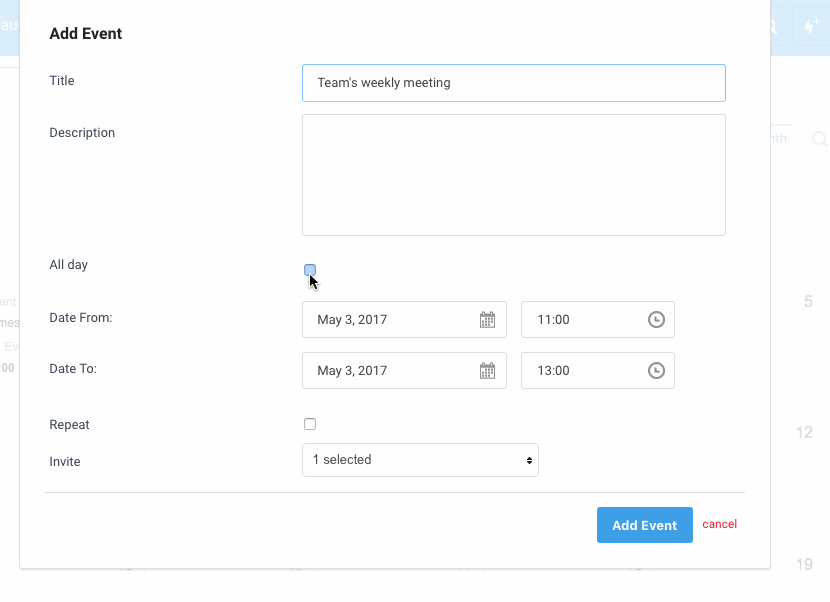 Freedcamp events now have support for:
– single day or multi-day 'all day' events
– single day or multi-day events which can have a start and an end time
– recurrent events support for all of the above
– ability to invite your team to events (similar concept to subscribing team to tasks etc.)
– event notifications now include standard .ics files which are supported by most email clients and can be easily added to a calendar app on your device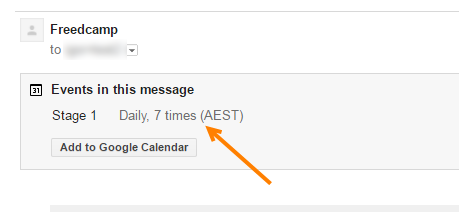 We also improved our Daily view in Calendar application to make it easier to see all the types of events Freedcamp Calendar supports.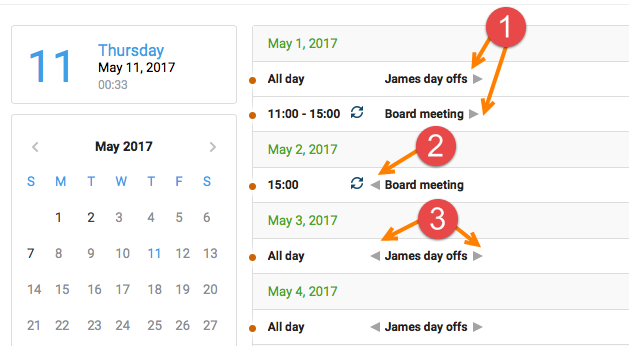 (1) multi-day event starts
(2) multi-day event ends
(3) multi-day event in between start and end dates
We are working hard on bringing the following improvements:
– calendar sharing via a link to support all other calendars you may use like iCal or Outlook.
– ability to filter what you want to sync with either Google Sync (our instant Google Calendar system) or via a link.
– ability to share from your Calendar board – you will no longer need to set calendar sharing from each and every project. You will also be able to filter here as well. You can create one calendar 'Freedcamp' and have only things assigned to you in it.
– events shared to external calendars will contain all the details of the item right in your calendar. Also we are adding a link attribute to all events pushed out, allowing you to easily jump from your calendar to Freedcamp page with 100% precision.