Commenting Made Easy
Adding, reading and navigating comments is an essential part of all our work. Here are some improvements we made recently.
1. It is easy to see unread comments (1) and jump straight to the first unread one (2)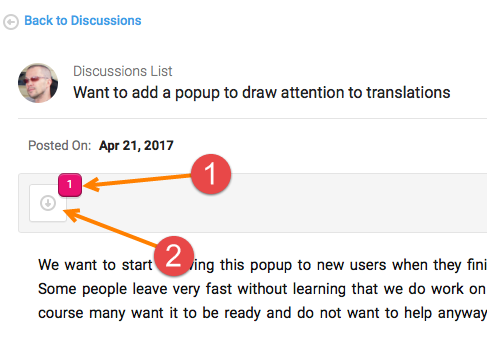 See it in action – click to zoom in.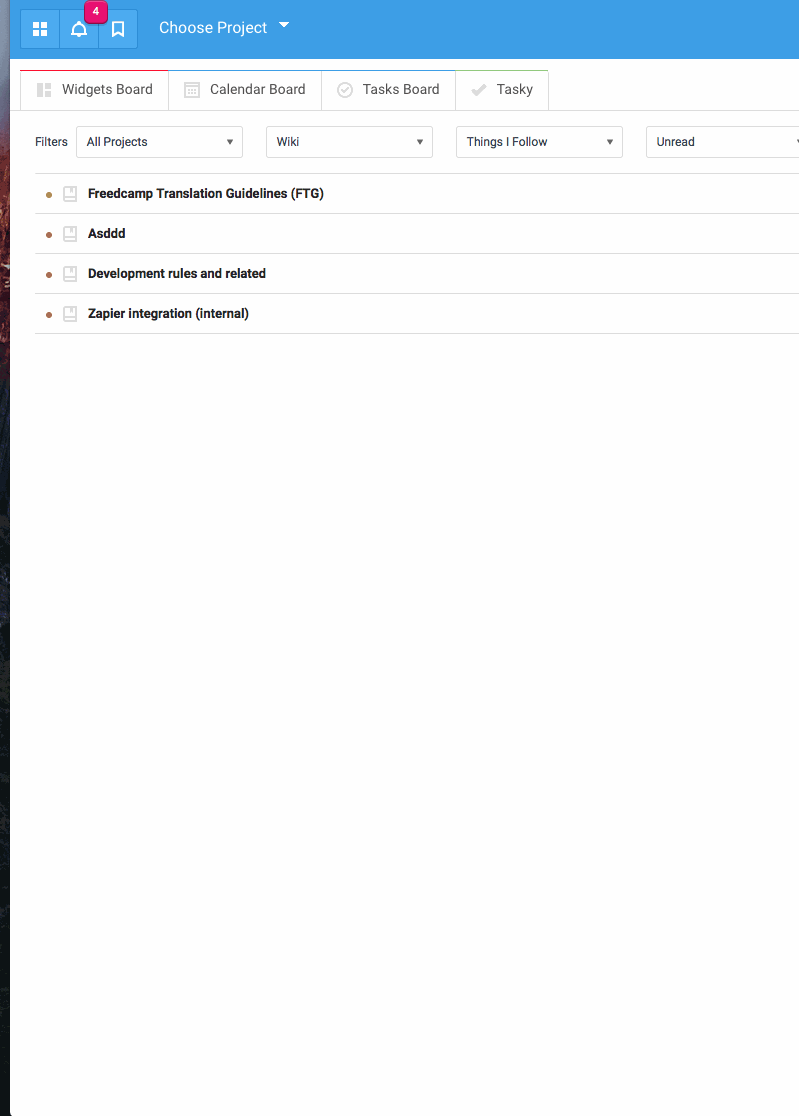 2. Jumping to the last comment and back to the top of the page is now easier too.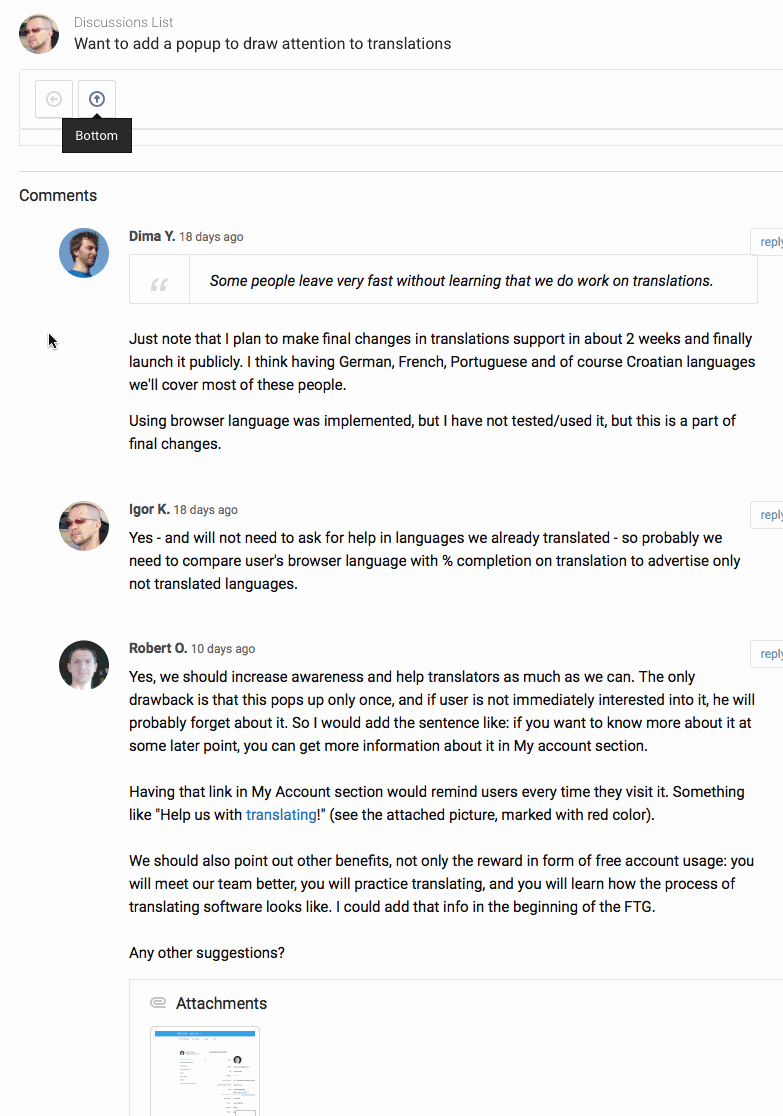 3. Now you can attach files to comments in the CRM application.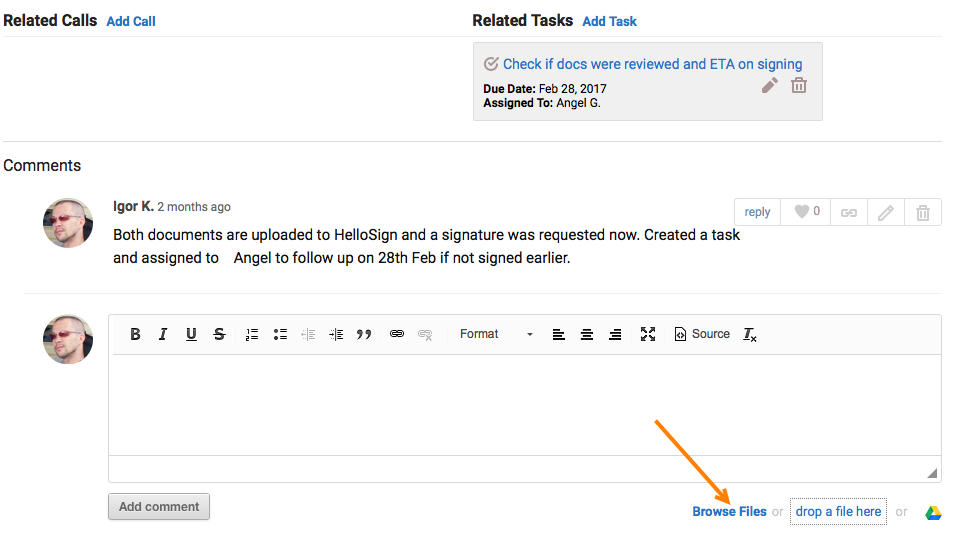 4. Likes in comments were added.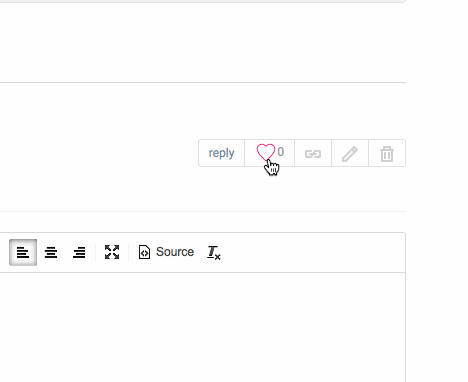 Email notifications on 'Likes' are coming soon with brand new notifications design.