Special Release – Baby Donut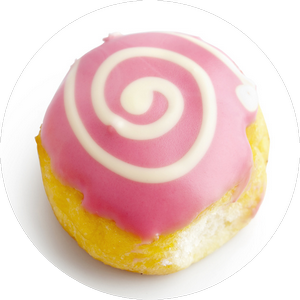 Another release named after a Kickstarter backer's request. The Baby Donut release from supporter Kaye!
In this update we combined all changes from three last releases.
BIG THINGS
[BACKUPS] now include all your uploaded files and XLS outputs for each project and all you have is in a single XLS file. Check our post for details. While we haven't added 'Trash Bin' in Freedcamp we also took a few steps to make sure we gracefully delete projects and even single files so we can recover them. For privacy and security purposes we delete the files in a short period of time.
[KICKSTARTER] supporter only features have been released. "Our supporters" public page became an essential part of Freedcamp's web site.
[TRANSLATIONS] We have made good progress with translations and rolling last language files to translate this week. If you missed it and want to help – please check it out! Looks like German, Spanish, French, Portuguese and Dutch will be amongst the first languages Freedcamp will start communicating in.
ENHANCEMENTS
[PERFORMANCE] We detached email notifications sending when you update Freedcamp items which lead to much faster page load speed.
[CALENDAR] Now we show completed items but giving you an option to hide them (as usual this option is behind cog wheel icon on right-top side)
[TASKS] We added extra option to suppress email notifications when you import tasks to new or archived project so you can set it al up before letting your team know.
[EDITOR] Now you can add HTML iframes to comments and descriptions. Previously we only allowed Vimeo, YouTube and Atlas MindMaps iframes. For those making long posts and need an extra bit of convenience to refer back to some paragraphs we added HTML anchors support too.
[TIME] Added option to delete all completed time entries similar to what we already have in Tasks application.
[ISSUE TRACKER] Now you have a real person (not necessarily a set 'Closer') and date closed in your Issue Tracker XLS exports.
We've been super busy working on a white label solution to allow you to brand Freedcamp and loop professional to your customers, partners, employees, and more. Our mobile app is coming along nicely, but final touches are preventing us from releasing without ability to accept invitations directly from the mobile app. We've also had to find a new designer to help us implement the final improvements of the mobile application interface.
Stay tuned we have more news for you next time.
Team Freedcamp