Premium Supporters only features
As we promised in our Kickstarter campaign to our Premium Supporters, we released a few nice interface enhancements. We asked them and they kindly agreed to allow us to release them to all Freedcamp users in a few months time (August 2016).
– All our Kickstarter backers received a special avatar badge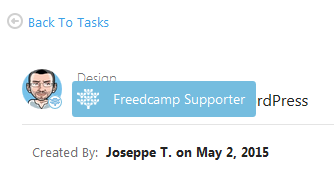 – Bookmarks – to let you store frequently accessed pages and keep browser tabs to a minimum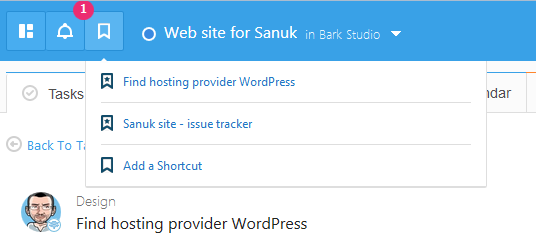 – We launched new supporters page

We always take your privacy and user experience seriously so we went ahead and let out backers control if they want to be listed as supporters and have a special badge shown: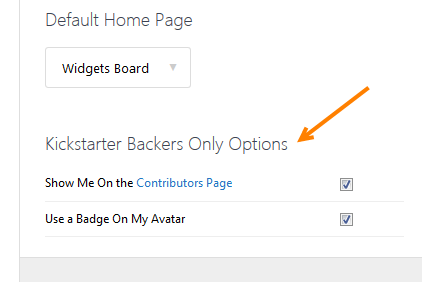 – We added a few new motivational greetings sent to us to our supporters
– We changed comments icon in task to be smarter. If a task has a description (1) it contains 3 dots inside. If no description to check – comments icon is empty.

– Finally we added auto-save feature which, like Google Mail, saves your typing as you go.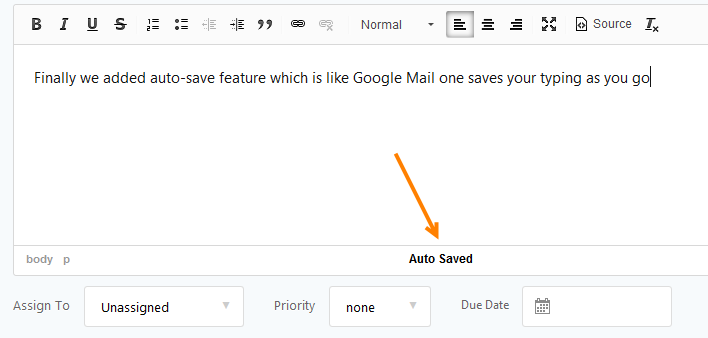 Disclaimer: We use open source CKEditor in Freedcamp. We truly appreciate Ingo GitHub user work on completing our auto-save improvement request making it more pleasant and not intruding content you create so we were able to use it.