Release notes – 13 June 2015
– Updated 'Projects' widget – will show you all the projects as we removed a limit on projects it will display. Select 'All' – new projects will be added automatically or choose specific projects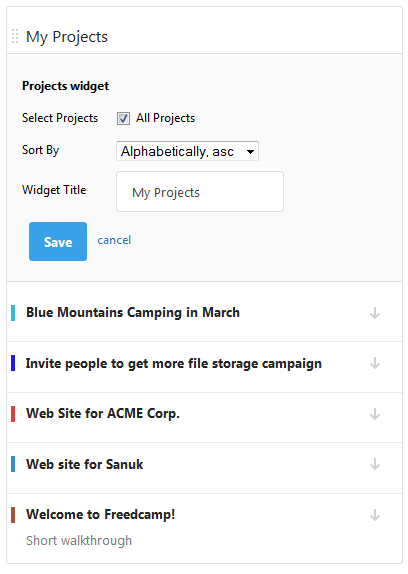 – GMail – quick access button! If you use Google Mail, you'll like GMail – quick access button is now live!
– We noticed that it takes a while to clear new notifications, where you are the last person in a chain of several updates (1). We added a new option to clear 'as read' (2) such updates with one click.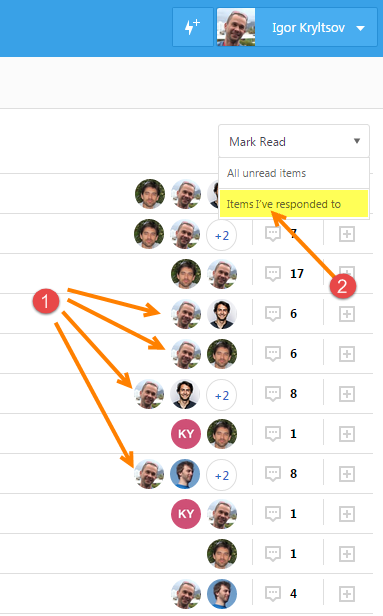 – Improved PDF invoices we generate in Invoices application
– List View in To-Do's is the default now on mobile devices
– Improved our editor to parse styles much better when you paste text to it. For example pasting an email from Google Mail
Our campaign to give a place to collaborate to non-profits and educators went well – we onboarded 100's of new users (thank you for forwarding our email) and upgraded even more organizations who were already using Freedcamp and did not know about our offer to sponsor them.