[Your name]'s projects – how to rename default project group in Freedcamp
When you open a Freedcamp account we wanted your onboarding to be as simple as possible, so we use your name creating your first project group. Many people who want to use Freedcamp at work ask us how to rename it. Here is how:
Now you know how to rename a project group. Project groups can be handy to separate work/lifestyle projects, create separate groups for company teams/departments or, if you run multiple projects with the same client – project groups can be your clients. Here is how you will do it:
Check this post to see how to change order of projects and project groups.
To move a project to another project group (1) – simply hit 'Edit'(2) as shown below: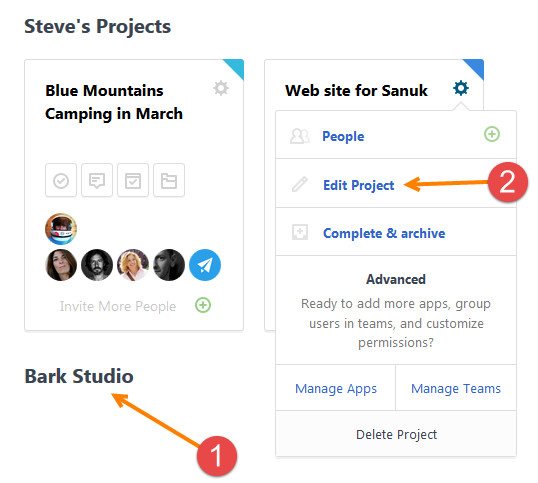 and select new project group (3) before saving: