Quick Add – coming soon
We keep saving you clicks and reduce interruption – now Freedcamp's team is testing new Quick Add. It lets you add anything without switching contexts. While reading a Discussion in one project you will be be able to add a Task in another project without opening a new tab with one click.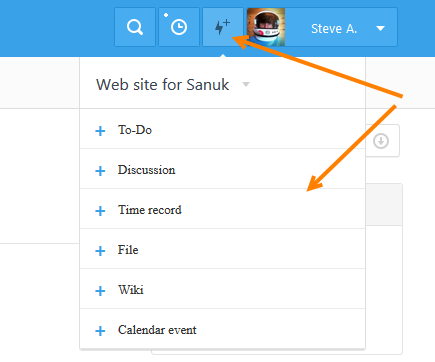 If you are not inside any project – Dashboard or Widgets pages – you will be prompted to select a project first.