User story – Cia da Gestão
This is a guest post by Danilo Zafani from Cia da Gestão
Cia da Gestão is a Brazilian company that provides consulting and advisory services to micro and small companies in the area of ​​financial organization.
How we got started with Freedcamp
We've been using Freedcamp since 2018. We needed something to help us not miss deadlines and to keep our customers happy. At the time, we analyzed several project management software and chose Freedcamp because it had recurring tasks, subtasks, calendar, events and mobile apps for Android and iOS.
We work with several clients and we need to organize the work and monitor each employee's workload. For each client we create a project, based on predefined project models. Using the project templates feature, we automatically generate task lists and tasks, which we then assign to the employees responsible for them. Daily, we share comments with updates on our current tasks, or create new tasks for unexpected client needs.
Another feature that we use a lot is the events: we hold meetings with our customers and we create an event to mark the time commitment for everyone involved. Recurring events are great for regular meetings.
Tailored for the users' needs
We've been heavy calendar users since the beginning. Because Freedcamp used Google Calendar's approach, our weekly view exceeded screen height because there were too many tasks crossing days.
We asked Freedcamp if they'll consider optimizing it, and they came up with a "deadline view" concept where each day contains only start or due dates, and no duration. To our surprise, they implemented it very fast. How often do you ask your software vendor for improvement and get results within a week?
Below you can find how my calendar looks like in deadline view so you can only imagine that in standard view with all start dates connected to end dates my weekly view will exceed my screen height.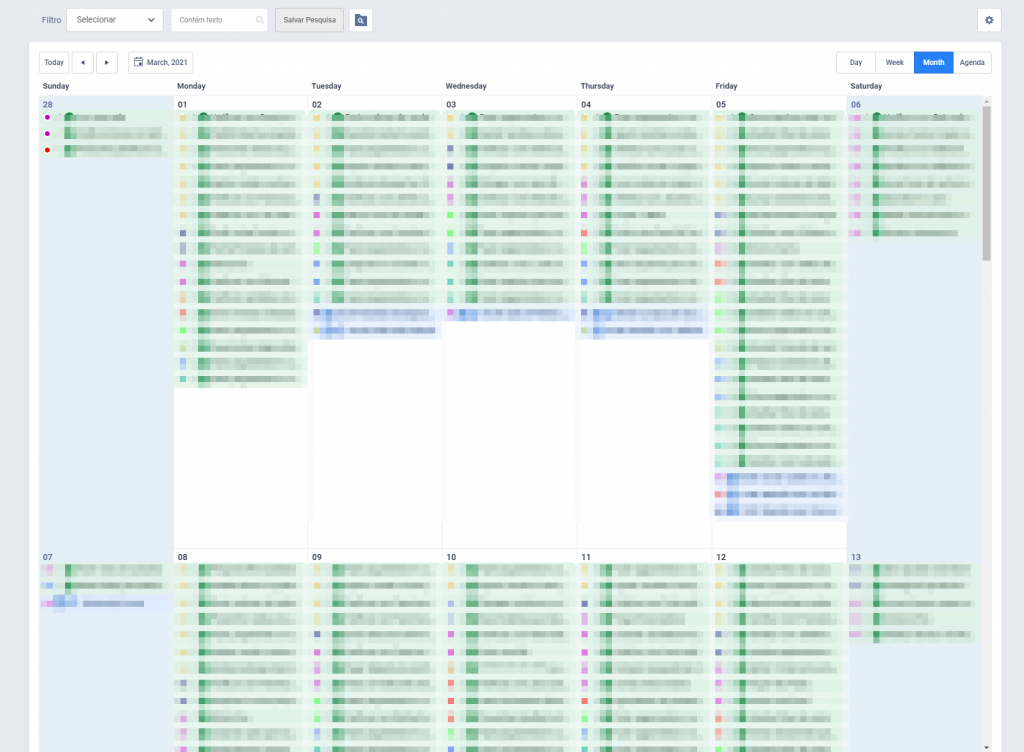 We are very happy to have Freedcamp as a business tool. It increased our productivity, and provided us with a complete history of each task's development for our customers. We are also very happy with the quality of the support that they offer.
Another important point is the translation of Freedcamp's UI into our language, Portuguese. It's a big advantage to be able to work in our own language.
Our address for those who want to know us is: www.ciadagestao.com.br.