7 Content Creation and Management Platforms to Supercharge Your Content Marketing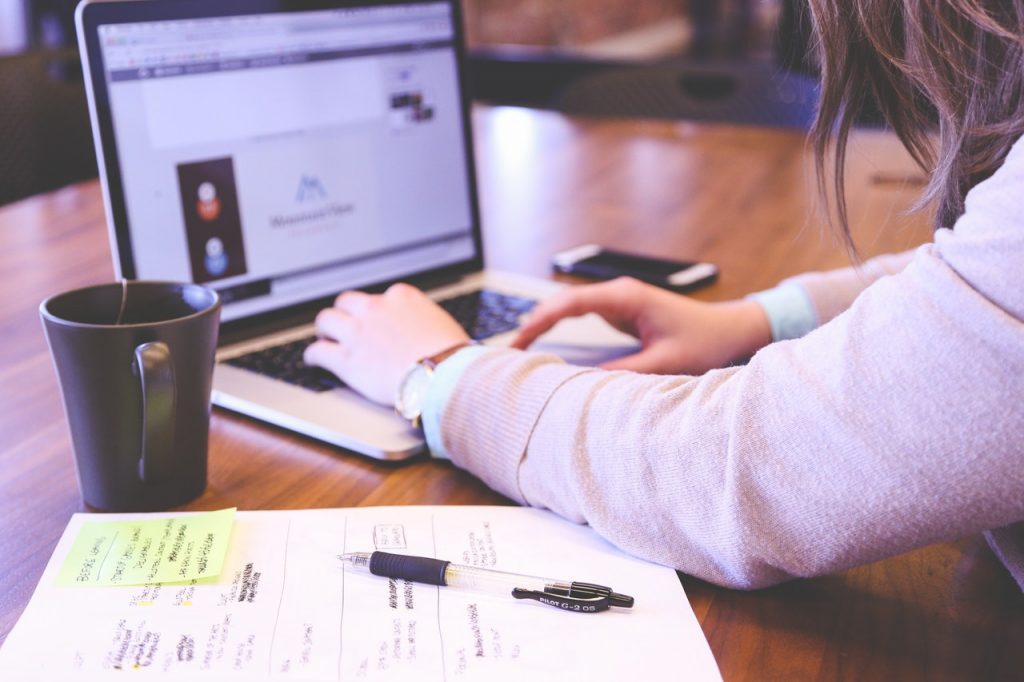 In 2020, most brands were forced to adopt a purely digital content-driven marketing approach. The competition for audience attention online intensified tremendously. Even now, as we usher in 2021, we see more companies adopting content marketing as their primary mode to market their products/services and engage with prospects.
In such a competitive environment, you need all the help you can get to make your content stand out from the lot. How can you do this? Well, for starters, consider using these content creation and content management tools that have the power to supercharge your content campaigns.
One of the greatest challenges that marketers have with content campaigns, is tracking and managing their success. This is where Freedcamp comes in, helping you create a complete project schedule with tasks so that you can always stay on top of your campaigns.
You can collaborate with various teams, share inputs about campaign challenges & needs and make note of the milestones you've achieved. The tool saves all document versions and you can go back to older versions to track what's been edited. And if your campaign isn't going as expected, you can track those issues with the built-in issue tracker.
Do you struggle to create good-quality content consistently? If yes, you're not alone. Many brands find content creation a challenge. But the great news is, there is a cost-effective solution to this problem and that's Narrato.
A custom content ordering platform, Narrato has an expansive group of highly-experienced content developers and industry experts, who can create premium-quality content for a variety of niches. The platform uses smart algorithms to find and match you with writers who possess the expertise you need for your content campaigns. From blog posts to website copy to social media posts, the writers on Narrato can whip up creative and compelling content in 24-48 hours.
Narrato offers plagiarism checks, free images and unlimited revisions as a part of their service. Their writing platform also gives their writers real time readability, grammar, language and structuring input, which ensures writers are able to deliver well-written and optimized content. The platform will also soon be offering in-line commenting on content for quick client-writer collaboration and feedback.
They offer writing service under 4-tiers to suit every budget.
Did you know that repurposed content can increase your site traffic by as high 111%? Yes, I agree, this isn't a fixed number and it depends on the brand. But, how promising is this figure?
Repurposing content can help you save a tremendous amount of effort, energy and costs – while also allowing you to target a brand new clientele online. One content repurposing tool that can help you transform your best articles into…well, into something else, is Issuu.
Issuu is a robust tool that you can use to convert your static content into videos, GIFs, social media posts, eBooks, brochures, digital magazines, lookbooks, email newsletters and more. The tool comes with hundreds of different content formats and templates, which you can choose according to your campaign needs. In just a few clicks, you can transform your conventional text-based content into spectacular videos and digital material that are multi-device friendly.
Issuu also comes with an analytics integration that allows you to monitor engagement and impressions from every social media channel and website you use.
The content you post should not only be consistent in terms of timing, but also in quantity. One tool that can help you collate all the content you could need to engage your prospects for years, is Elink.
Elink is a bookmark manager that allows you to save all those website links you love, without the disorder and clutter. You can use Elink to quickly build an RSS feed that can supplement your original content. Just add the links you want, categorize them into different folders, supercharge their visibility by using hashtags and publish them on any social media channel or website you want.
The tool has a robust calendar which you can use to automate your social media post planner. The great thing about Elink is that you can integrate it with multiple social, blogging, ecommerce and email marketing platforms. You can use the tool to create custom content which you can seamlessly share with specific target groups, through multiple avenues.
Are you a sales manager who wants to create content that's optimized for each stage of the sales funnel? Do you want to know which type of content on your website bags the highest eyeballs, clicks and leads? If yes, Paperflite is your best bet.
A content intelligence tool, Paperflite empowers you to get visibility into how your content contributes to lead generation and conversion. The tool analyzes your site visitor behaviors and identifies the important content which attracts the highest engagement. Paperflite then intelligently recommends the type of content you can publish on your site or social accounts, which your audience will love. There are easy-to-use storyboards which you can use to design how this content appears to the site visitor and you can design experiences that will 100% lead to leads or conversions.
Paperflite is multi-device-friendly and you have a built-in analytics feature that allows you to capture important performance metrics to identify how your cold and hot leads respond to customized content campaigns. You can even log-in details of any custom QR Codes you use for your campaigns and check how many people have availed of them in your web-store.
Did you know that over 232 million people in the US watched live streamed videos in 2020? With many places still imposing lockdowns and restricted travel, live streamed videos will have a huge market in 2021 as well. The tool you can use to create stellar – and crystal clear – live streamed videos, is Streamyard.
Stremyard is compatible with multiple social media channels, hosting platforms and browsers. You can easily interview experts, showcase behind-the-scenes footage of events, host a live Q&A with customers and hold live concerts/talks that your audience can enjoy from the safety and comfort of their home.
The tool supports up to 10 participants on a single stream. You can stream your content simultaneously on multiple sites. You can not only answer viewer questions through Streamyard, but showcase audience comments on-screen as well.
The great thing about Streamyard is that you can add your custom CTA onto your live streamed video and invite further engagement. If you need any assistance while live streaming, you can contact Streamyard's responsive customer support team for help.
Humans are visual beings and we are hard-wired to respond to visual imagery. So, it stands to reason that you use photos, logos and symbols on your website or ecommerce store.
Crello is a dynamic graphic design tool that can help you create the most gorgeous, original artwork and photographs. The tool comes built with thousands of templates that you can use for both social media and web design and development. These templates can be further customized using an easy-to-use drag-and-drop editor.
You can easily import any existing images into Crello and use one of the myriad editing features to infuse your brand personality into the image. You can even use the tool to animate your art and make your visual content more engaging.
Closing comments
Each of the tools listed here are easy-to-use, budget-friendly and chock-full of features. They will enable you to create stunning content that your audience will find hard to ignore and harder to forget.
So, go ahead and give these tools a try today.
Author Bio: Nisha Prakash is a writer at Godot Media, specializing in social media marketing and content management. She is an avid runner, a trekking enthusiast, and a lifelong bibliophile.