📱 Mobile Application – New Updates
Here are highlights of our new release available now.
Added Custom Fields support in Tasks: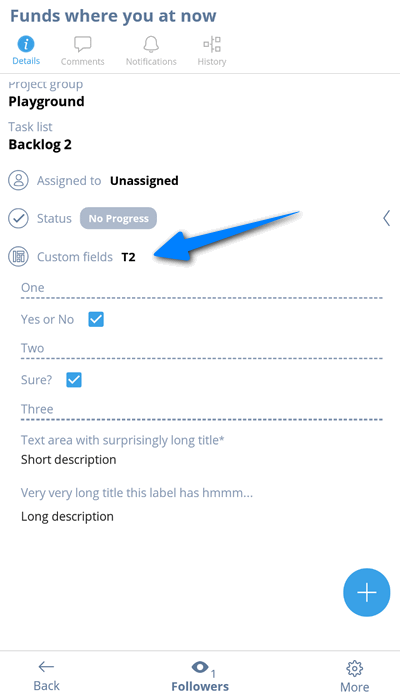 Improved Recurring tasks interface: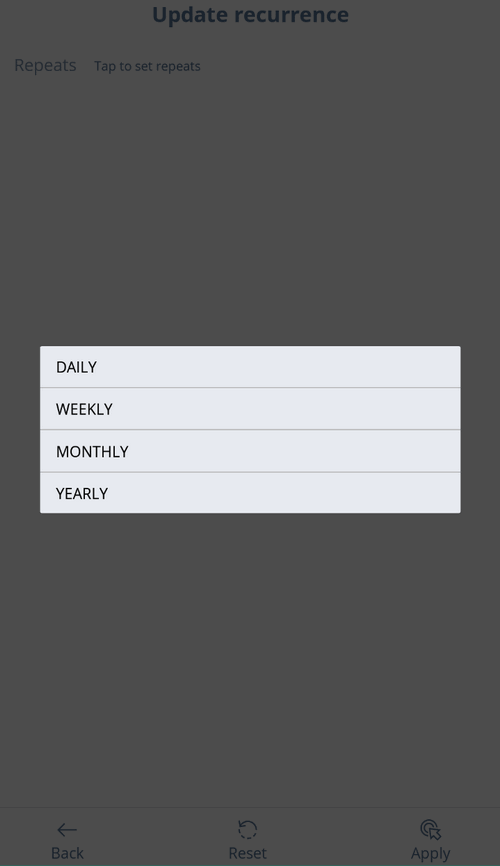 Added the ability to select a completion date when closing a task: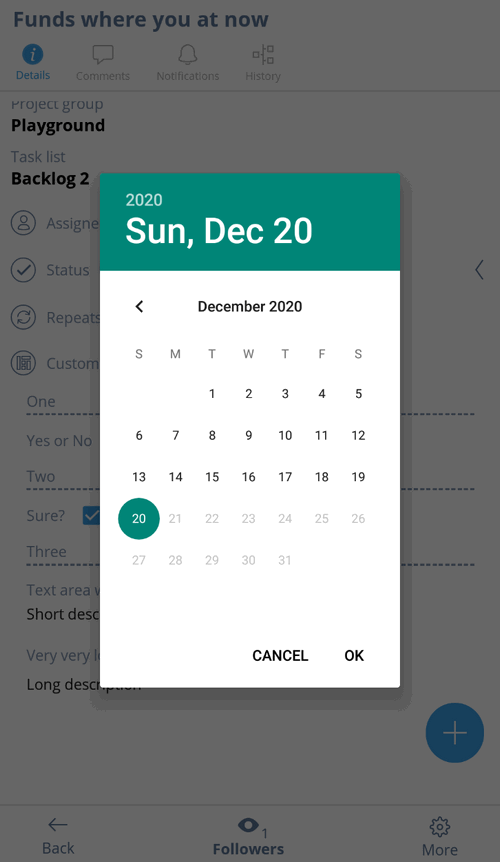 The next version to be released in January will add the second project application – 'Calendar' with the ability to add/edit events as well as the ability to open and view all types of items shown in a project calendar and the Calendar Board. You will be able to open and view events, milestones, and issues and add comments with the exception of milestones where comments are not yet supported in Freedcamp.