💾 History – items activity log
You can access changes history for an item in Freedcamp now.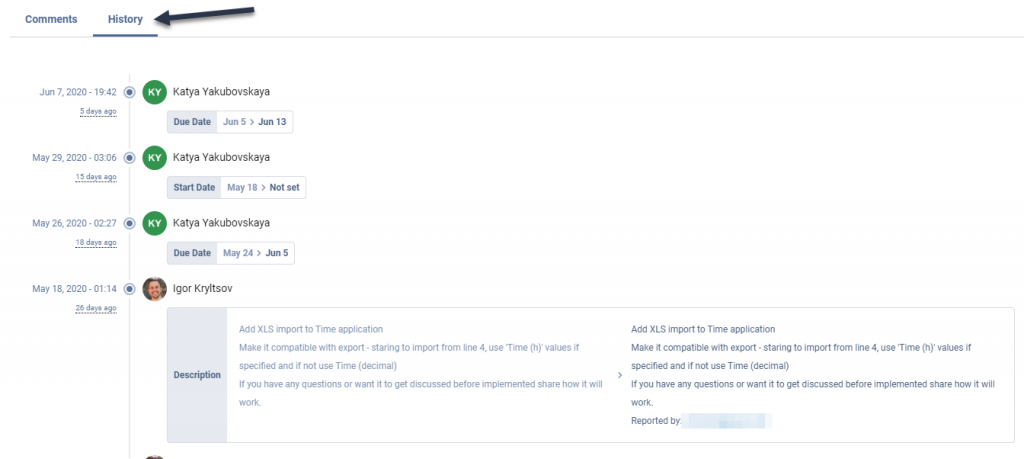 History is supported in the following Freedcamp applications – Tasks, Discussions, Events, Files, Wikis, and Issue Tracker.
The most recent changes are shown on the top of the page.
Even though history view looks similar to notifications, they are different in the regard that even though you do not follow a task, for example, you can always check when the due date was changed the last time, how, by whom, and when.
Notes on comments changes are linked to the actual comments. If a comment was deleted you will find it's content except for for attachments and tags in the History.
Our retention policy is based on your subscription level:
Free – last 7 days
Minimalist – last 30 days
Business – 1 year
Enterprise – 1 year
Our deprecated plans: Freelancer – 180 days, Lite – 30 days.
We store all changes for one year, which means that an upgrade to a higher plan will immediately unlock and show more logs.
As an account owner, you will see an upsell to unlock and access a more extended activity period, but, as usual, we only show it to you but not your team.