🔎 Filters – blocked/available and last updated
We added the 'Available' filter in Tasks application with values Yes and No, which will be truly appreciated by teams using dependencies between tasks.
How it works?
Yes – all immediate predecessors are completed
No – at least one immediate predecessor is not completed
This filter is also available on the Tasks Board. Naturally, you will only see this filter if you are part of one of the Business or Enterprise plan projects where dependencies between tasks can be set.
If you started an available task but someone edited one of its predecessors and changed the status to 'No Progress' or 'In Progress' please be aware that if you use 'Available' filter set to 'Yes' – you will not be able to see your started task because it won't be considered as available. Please create a separate saved search (for example, assigned to me in status 'In Progress' or 'No Progress') or use the Homepage or Recap page to see such tasks.
We also added 'Date Updated' filter to most applications and global search.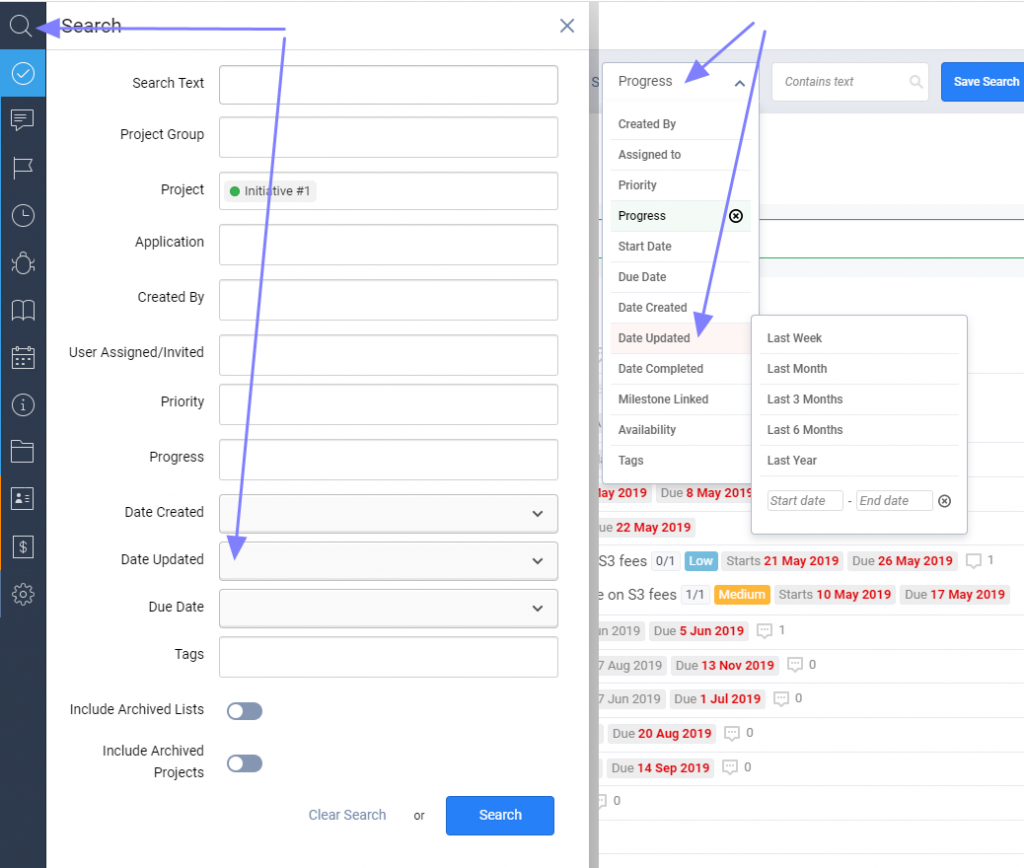 Any update on an item, a new comment added or deleted will change 'Date Updated'.