New – Work Week Settings
We added two more options to suit all of our customers regardless of their location. These options are available in User Settings (1) as a separate section (2).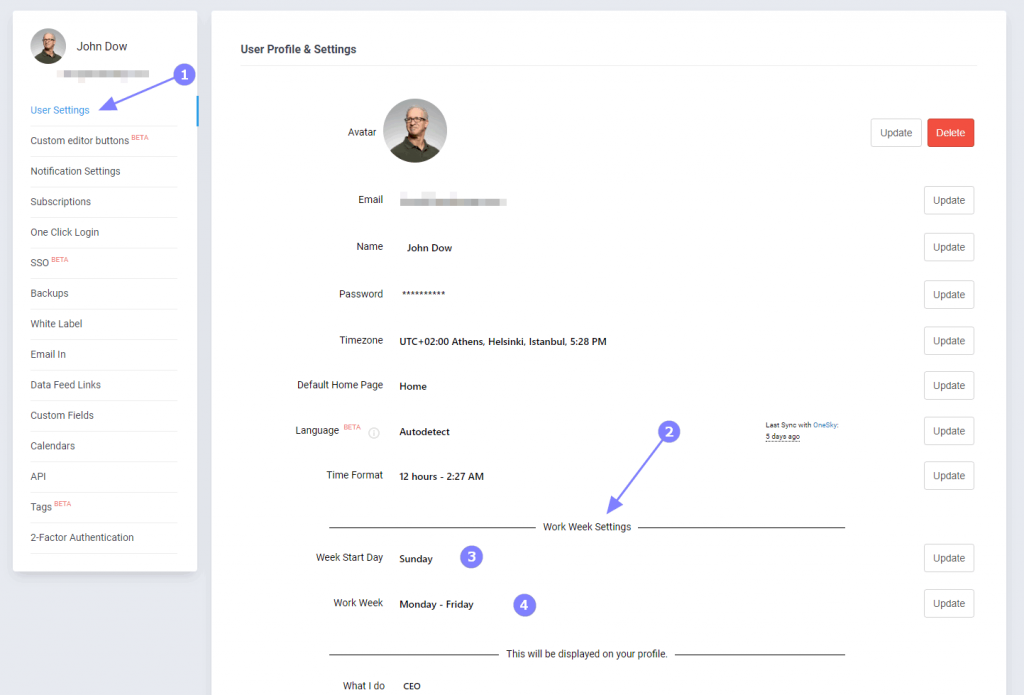 Week Start Day (3) – impacts Calendar Board and a project Calendar as we as all date pickers interfaces in Freedcamp for you.
Work Week (4) – defines weekend and used in the Gantt view and Calendar views to highlight weekends.
If you are located in Israel, setting Friday and Saturday as a weekend is easy – set Work Week – Sunday to Thursday. If you want to see your weekly and monthly calendar to start with Sunday – set Sunday as Week Start Day.