Project Overview – Now with Project Statuses & Updates
In addition to our August update to the Project Overview application, we've added the ability for project managers to add project status updates. Tags for these updates work like project statuses, the last project update tag is shown in the Project Board.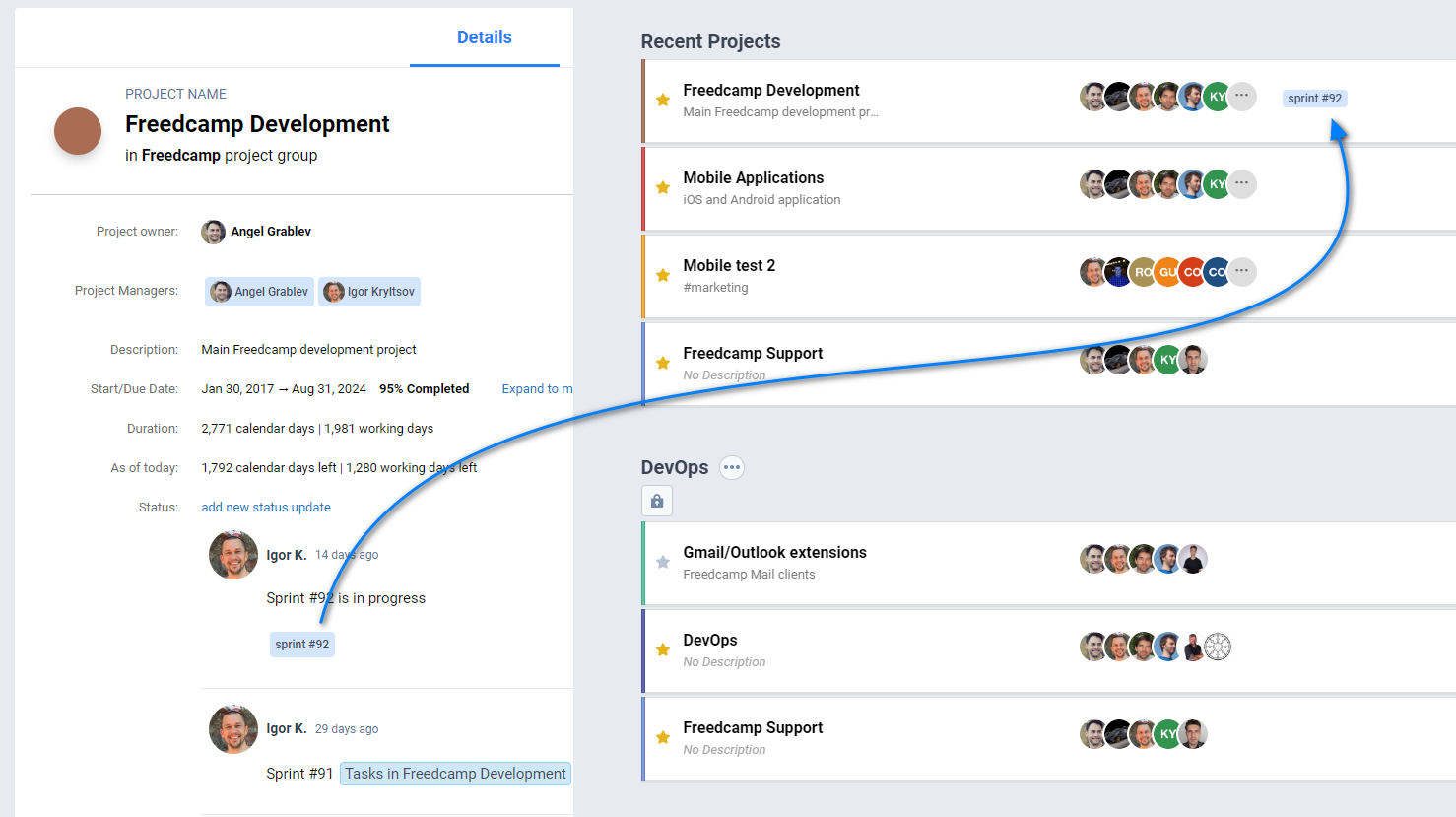 Project Updates enjoy the same great benefits you've seen in our comment system. Inline images, attachments, and tags that work as project statuses. Users can even 'like' project manager's updates.