Files – New Updates
Here is the summary of improvements we have made to a file view page: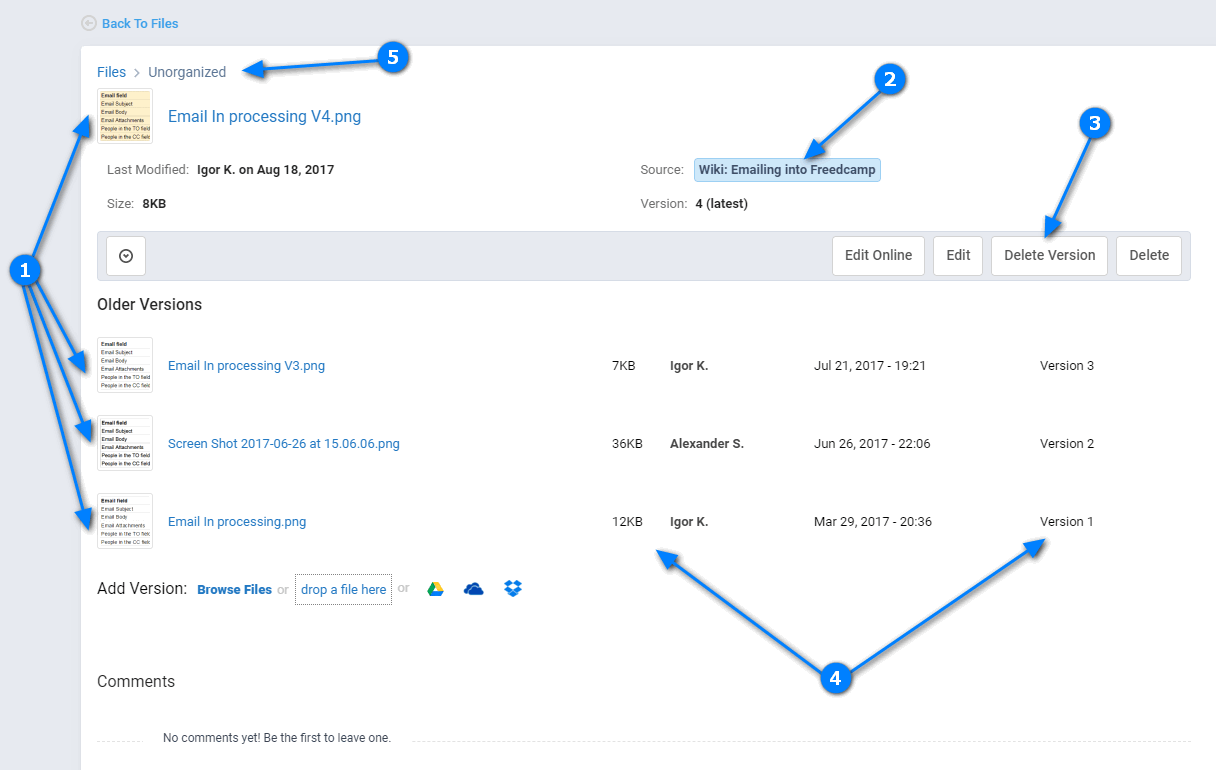 1 – for images it became much more comfortable to preview your file versions
2 – we added a reference to where a file was used (was not previously available on this page but only on the main Files application page)
3 – added 'Delete Version' action. Note – you can only delete the latest version of a file in Freedcamp.
4 – a much more precise view of your file versions
5 – once you find a file using global search and opened it, you can see what folder it is in and go back to that folder rather than search results. Often you need what are other files, in the same folder a file I found, are.
To remind you that different file versions can have different names and different extensions as well as be uploaded directly to Freedcamp or be linked from cloud drives.