Freedcamp officially has more than 1,000,000 users!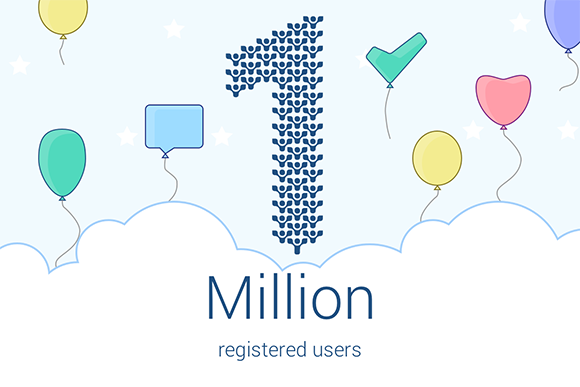 About a month ago we hit a whole new milestone in Freedcamp's history! Our growth has been explosive in the previous year, and it's only about to skyrocket with a brand new version and many amazing features coming by the end of the year.
We want to thank the hundreds of thousands of users who have made this all a reality, we couldn't have done it without you. The daily emails of encouragement, the large organizations who entrust their entire collaboration on our system, and every single user that signs up. You are the best!