Calendars now have filters you can save
Now you can filter your project calendars and global Calendar and save your filters to quickly switch context. Please click animated gif file below to zoom in.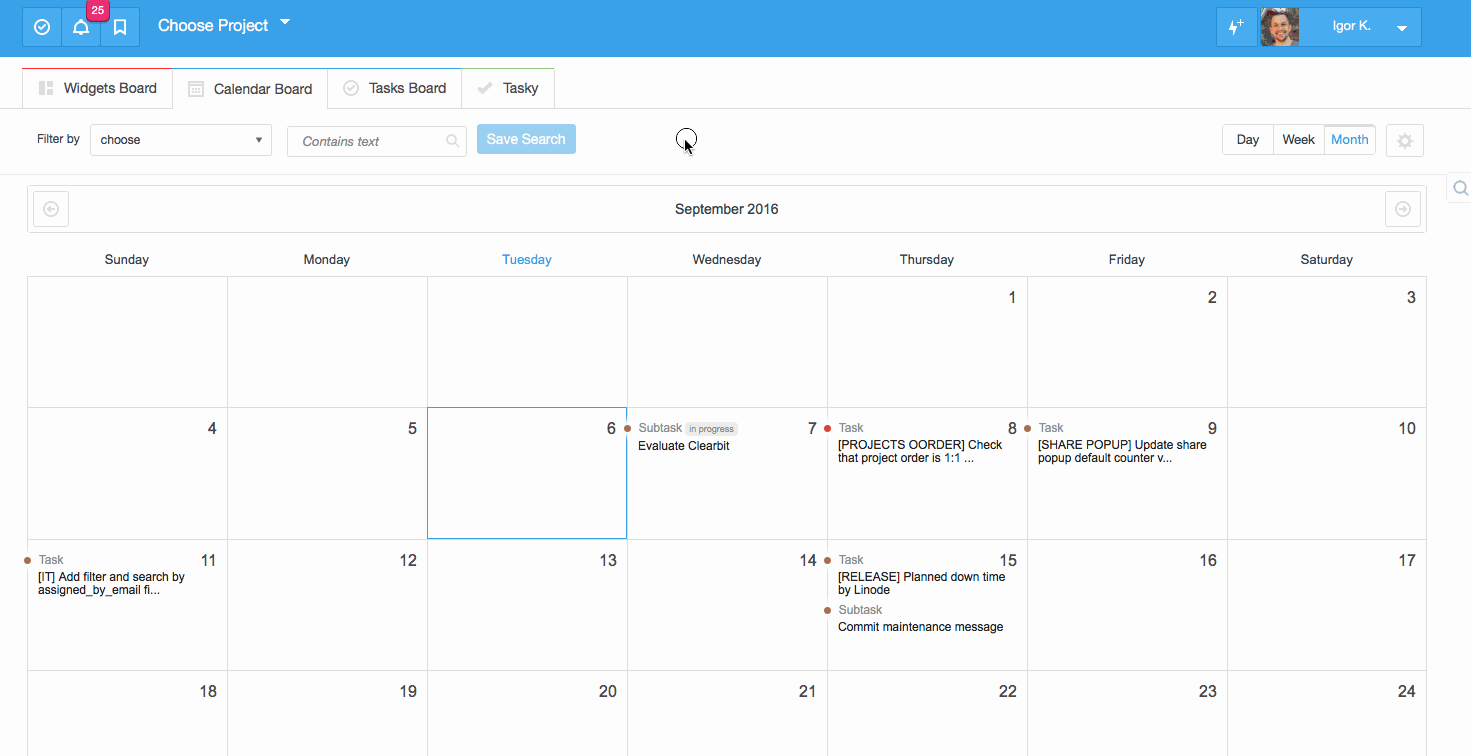 You can also filter by application. We currently display tasks with due dates set, milestones and events. We do not show Issue Tracker issues in Calendar but we are working on adding them in.