​Freelancing? Getting Paid Should be Easy
This is a guest post by Minnie Katzen Mayer from Payoneer
Whether you freelance remotely or you're looking to hire someone who does, you're part of a vast global phenomenon that is taking economies around the world by storm. As technological tools and affordable communication methods become available to more and more users, professionals are able to easily grow their business and client base. On the other side of the coin, businesses can now easily find professionals with skills suited precisely to their needs; whether they're from a different city or 7 timezones away.
When done right, freelancing can be a real win-win: Remote professionals can enjoy a level of flexibility and mobility that countless peers can only dream of, while the businesses that work with freelancers can tackle specific projects with perfectly-matched experts.
But when a freelancer is far from their client, a whole slew of challenges can also arise in the hire-work-pay cycle. Freelance marketplaces have largely solved the matchmaking issue, and communication and language barriers can be addressed fairly easily through emails, video conferences and free translation tools. Dealing with international payments and currencies—however—is potentially the most significant difficulty both payers and payees face.
The good news is that just as the options for rapid long-distance communication have multiplied, so have the ways for businesses to pay overseas freelancers. Today, there are more ways than ever before to tackle international payments – and that's a good thing, because the need for these solutions has never been greater.
Then Vs. Now: The Rise of FinTech
Until relatively recently, wire transfer was the go-to option for making and receiving payments overseas. Cross-border wire transfers are expensive, often priced with a flat fee around $30-$40 per transfer, making it a poor option for transferring low-to-medium sized amounts. Banks are also likely to charge currency conversion fees that are higher than average market rates, making the final transferred amount staggeringly lower than the original.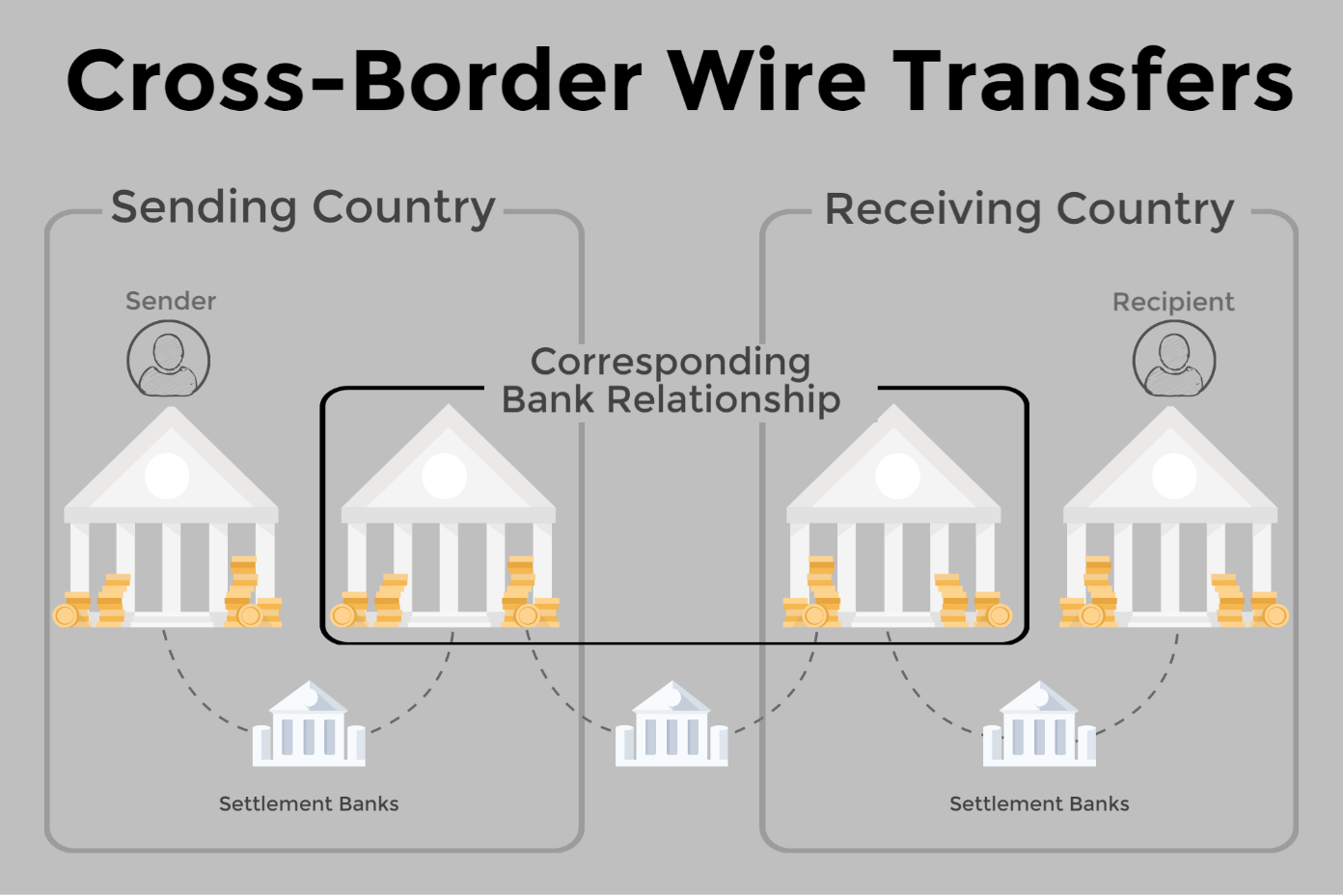 Wire transfers can also be slow, especially when accounting for timezone differences, holidays and differing weekend days on either end of the transaction, and clerical management. Responsibility is another question that people often have when encountering issues with international transfers; if the transfer encounters errors or gets lost in the system, who's to blame? Which of the banks? These processes often involve several settlement banks along the way, which leaves more room for error and delays in delivery.
Cross-border payments have become a necessity as outsourcing has become so commonplace for businesses big and small alike, and cumbersome, time-consuming wire transfers just weren't cutting it. Enter FinTech.
The need was met with many solutions in the form of online companies, offering alternative methods for safely transferring funds between countries.
One such company is Payoneer, which offers a variety of solutions for freelancers and SMEs that need to receive payments from companies around the world.
Multiple Payment Options – Make it Easier for Businesses to Pay You
Founded in 2005, Payoneer's goal is to reduce the cost, time and difficulties encountered when professionals and businesses send and receive payments to each other. Supporting users in 200 countries and territories and over 80 different currencies, utilizing Payoneer's services is a breeze. As a Payoneer user, you'll be able to offer your clients multiple ways to pay you in their local currency. You can then withdraw your funds to your own local bank account, in your own currency.
Global Payment Service is fantastic product offered by Payoneer, which provides your clients with the benefits of a local bank transfer, without the hassle. You'll get access to several receiving accounts in the US, EU, UK and Japan, enabling you to receive local bank transfers in those regions. The transferred funds will be received directly to your Payoneer account. The process involves much less time, far lower fees, and fewer steps.
Nixing the hassle of international payments will not only help you receive your hard-earned money, it'll make the distance between you and your client feel smaller. Clients will be less hesitant and concerned about cross-border money transfers.
Freedcamp and Payoneer will work together to allow Freedcamp users to pay and get paid via Payoneer platform right from Freedcamp's Invoices application, but you can explore Payoneer and start using it right now!
Signing up to Payoneer is easy, safe and free. Join today to simplify payments for both you and your clients.
*All services subject to availability in your currency and region.