How to auto-number your Tasks
We have no plans to add task auto-numbering in Freedcamp, but thanks to browsers growing ecosystem – multiple improvements can be made.
If you want task ID to be generated for every task created and being consistent across your team – please try Ticket Number Generator plug-in for Chrome browser.

Check settings to set it correctly for teams and individuals. I tested team option (1). If you want all your tasks to have four digits set starting number to 1000 (2). You will have plenty of numbers until you hit 9999 mark. Finally set a prefix to your taste (3).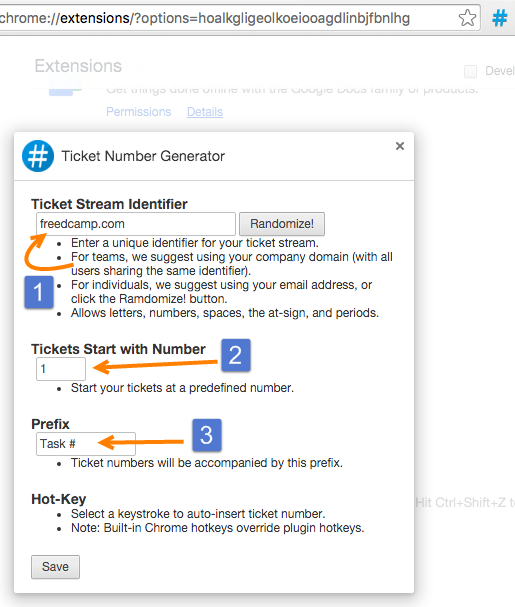 To add auto-number use Ctrl+Shift+Z or simply click extension icon in your browser as shown below. A number will be added in front of text no matter where was your cursor position.

I tested on Windows creating tasks 1 and 2 and switching to Mac where plugin added task number 3 for me – so team settings do work properly and you will not have matching task IDs generated by different people on your team.