Meet 'Less or More web solutions' from Netherlands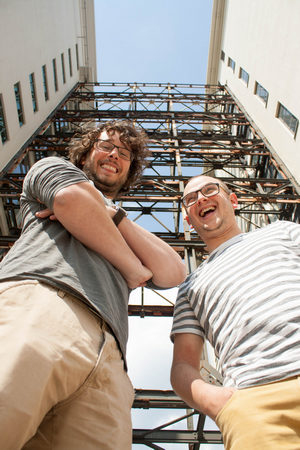 Since we started our company Less or More web solutions in 2011 we were searching for a solution to manage all the projects we are working on. We are a development company working for several clients at a time. We tried several tools, including Asana, Trello and the ZOHO suite. In 2013 we chose for Freedcamp because of both functionality and pricing. We liked the styling and most of the interaction. It was a young startup ready for big changes and solid development. We have seen new functionality coming like Notifications, KanBan and Time Tracking.
From the start we started contacting the development team of Freedcamp to come up with suggestions and small bugs, in this way we are able to give something back to the team of Freedcamp and make the product we use on a daily basis even more usable. Igor is amazing in his reaction time and the team is very willing to discuss functionality.
We are now using Freedcamp with a team of eight developers and some of our clients. We all assign tasks to each other and have small discussions about those tasks within Freedcamp. Having this functionality makes that all our projects are structured and clear for all developers. We also use the password manager to share all the passwords that we use. For Time Tracking we started with Freedcamp but have changed to our accounting software for easy invoicing and handling make-to-order we started with complete ERP system ( if you interested to know more about ERP visit their homepage ).
Because Freedcamp is opened at all times at all the developers computers it would be awesome to have a standalone application. To achieve such an experience we created a standalone version of Freedcamp using Fluid App. We really recommend using Freedcamp (and other online platforms) this way.
We are looking forward to all changes and new functionalities within Freedcamp. We already know about some small changes that our development team will love. Thank you Freedcamp for making our lives easier!
Jochem van Kapel & Tim Scholten – CEO's Less or More
info@lessormore.nl