March 2015 Release – Improved UI, Notifications Page, Dashboard, and more
We've gone to great lengths to ensure that Freedcamp is now safe to use by the least tech savvy person you know. Get started on a camping trip, shopping list, wedding, or whatever life brings you next. We guarantee you Freedcamp will make it easier.
1. Settings. We moved all icons you previously saw on top right to a drop down menu – looks cleaner and gives us some space to add global search, quick add icon to let you quickly add a task or start a discussion or create a time entry from any place in Freedcamp for any of your projects without switching projects.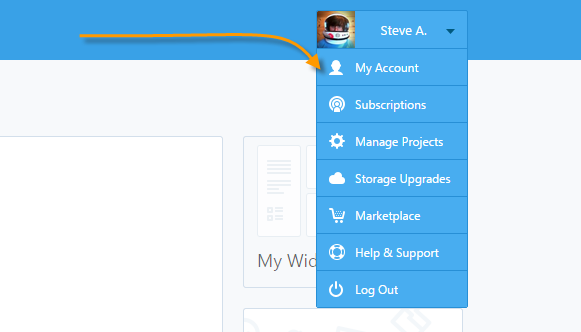 2. New Notifications page. We will post more information in our next blog post.

3. New Dashboard. A lot of new users were confused how to access projects, invite people and install applications. We hope we solved this with new Dashboard page.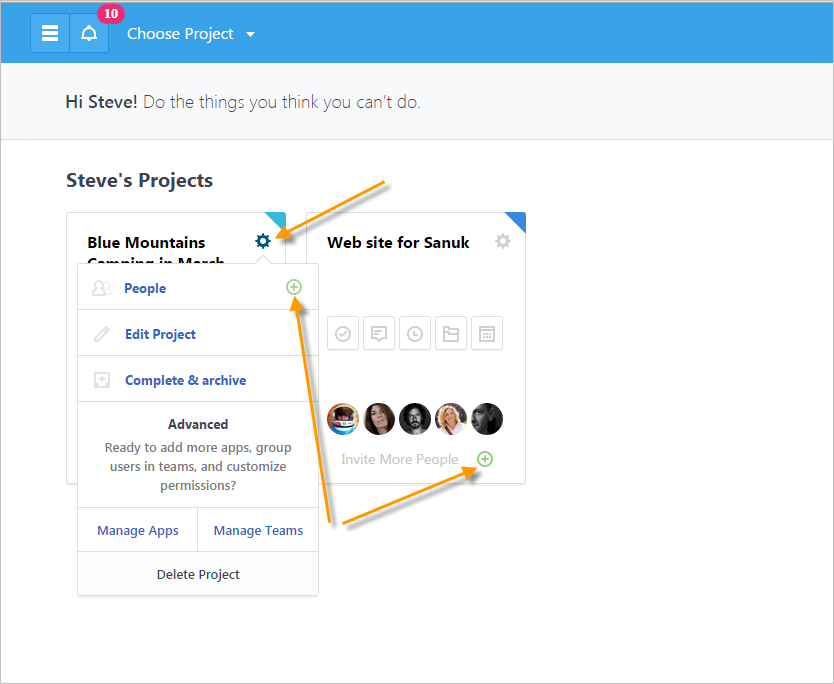 We did not want to confuse all our existing users so we set Widgets as a default page for you but you can easily change on My Account page what that top left button in a header should be and what page you will see after a login.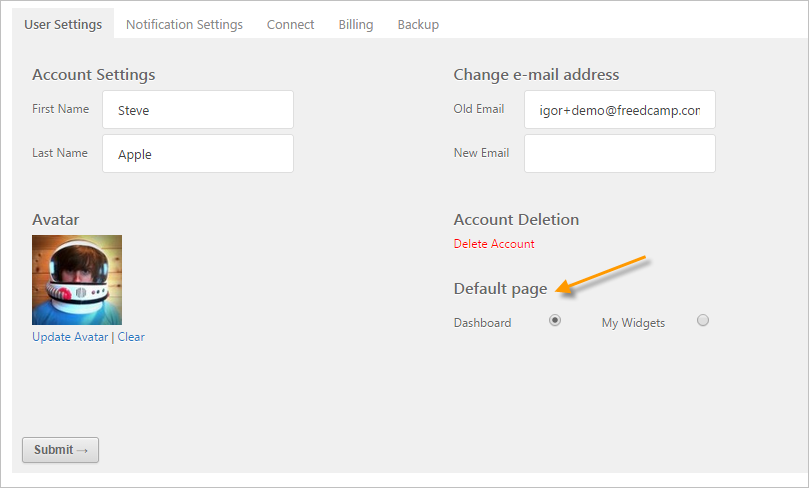 Dashboard page is where all your projects are as cards and Widgets page is where widgets live. If your default page is Widgets you can access Dashboard by going to Widgets page first and click top left button again to go to a Dashboard. Previously we used to call a page with widgets a Dashboard but now it is Widgets page.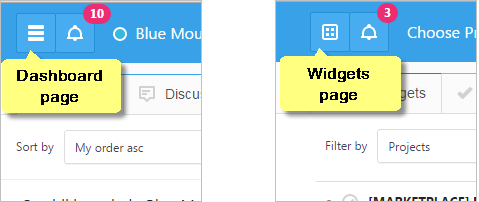 If you set your default page to Dashboard – you can easily access Widgets page this way: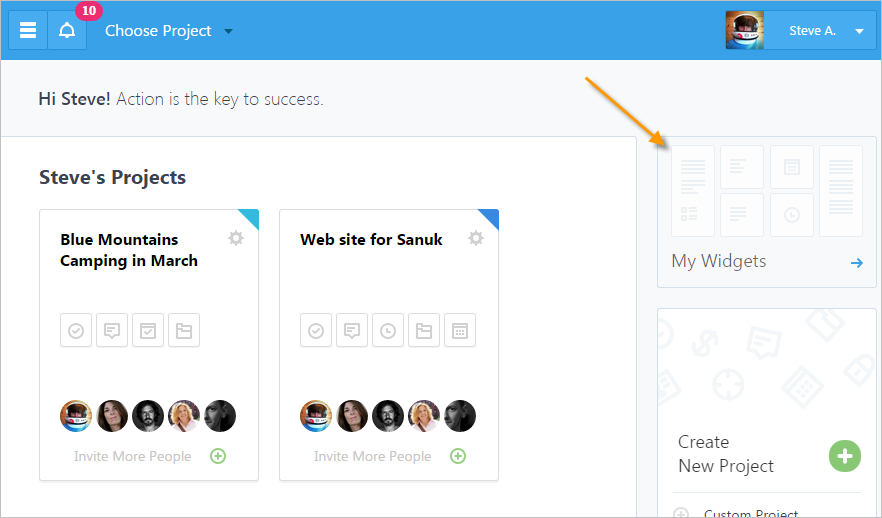 If you set your default page to Widgets – you can easily access Dashboard page this way: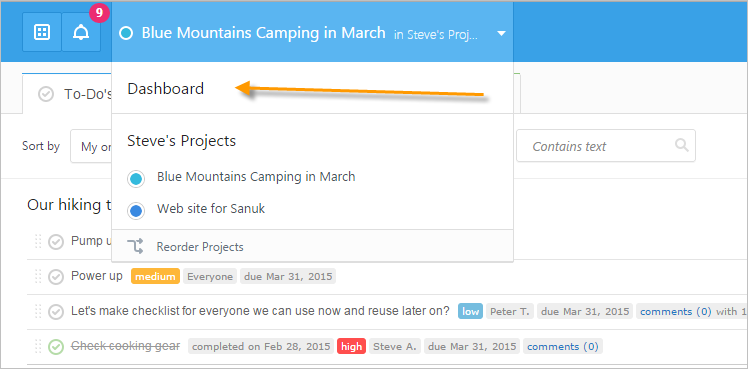 4. To-Do's. Here we added Kanban view and option to archive and hide completed To-Do groups.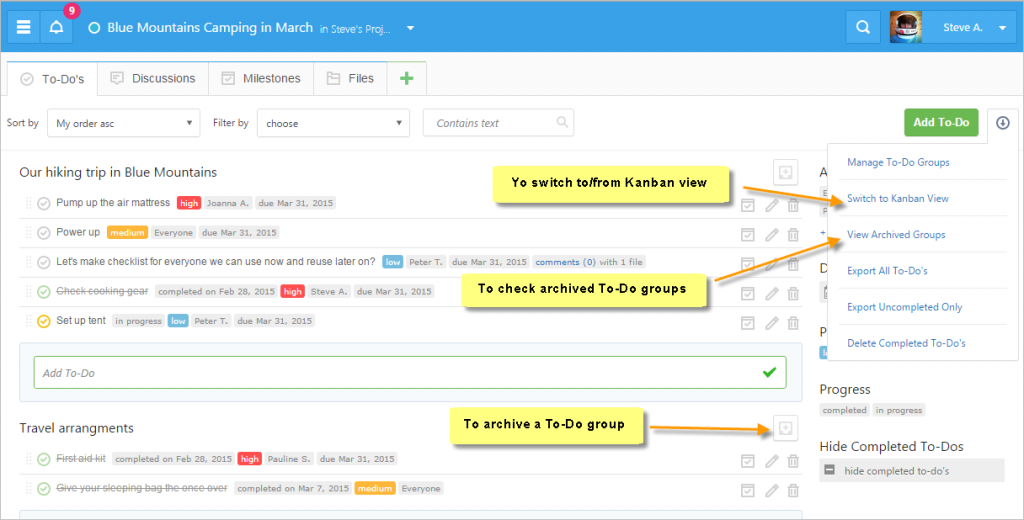 Archiving also works for Discussion groups.
5. Milestones.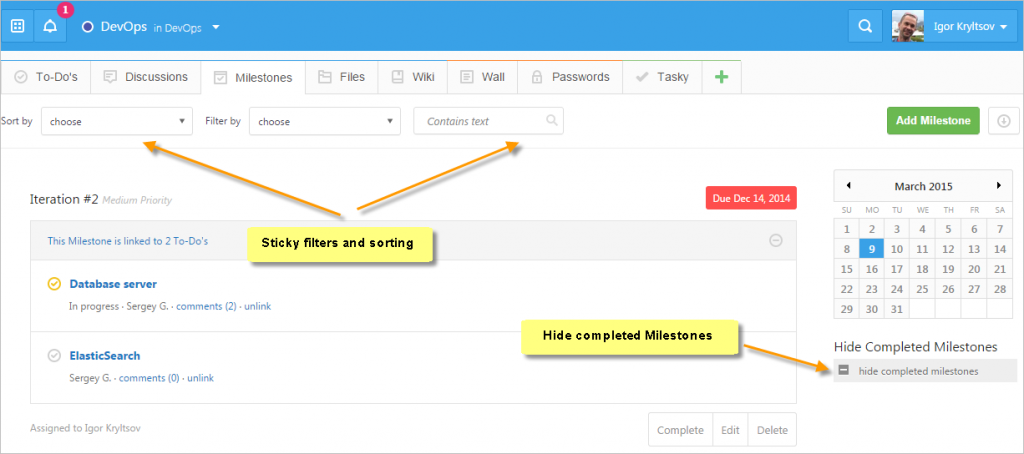 6. New access profile to assign to users and new Manage apps and teams page to combine 4 old places you had to visit to get it done. We will post more information in our next blog post.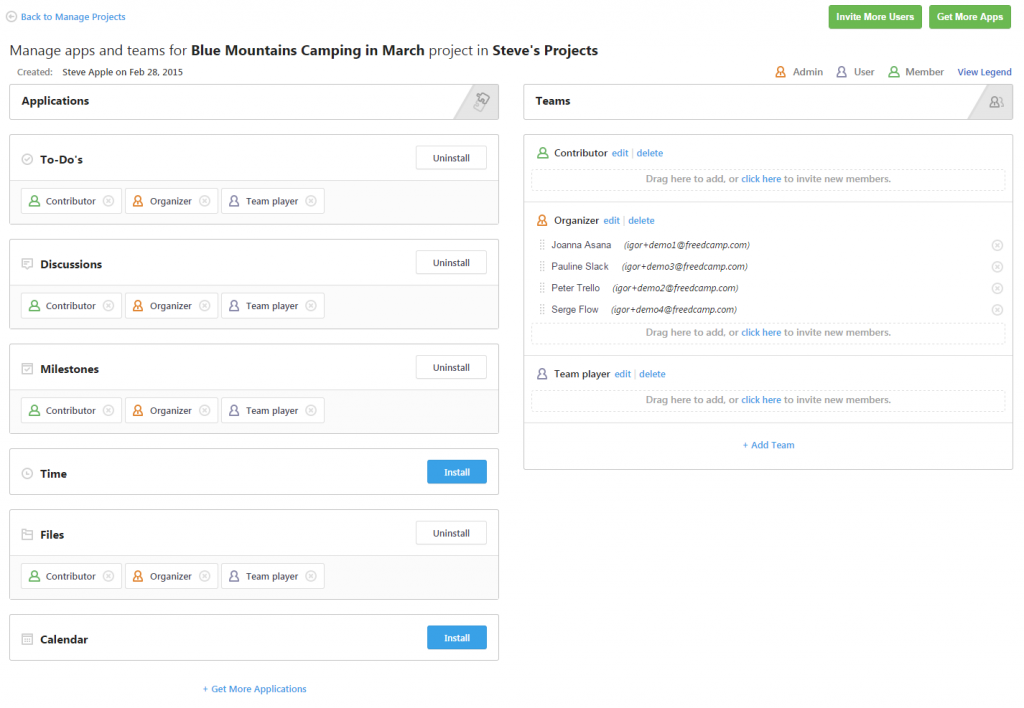 7. Wall. We will upgrade and redo Wall application in 2015 but many people simply do not use messaging/chat in their projects so we allow now to uninstall Wall and we do not install by default into all new projects. Uninstalling Wall is now as any other project group application.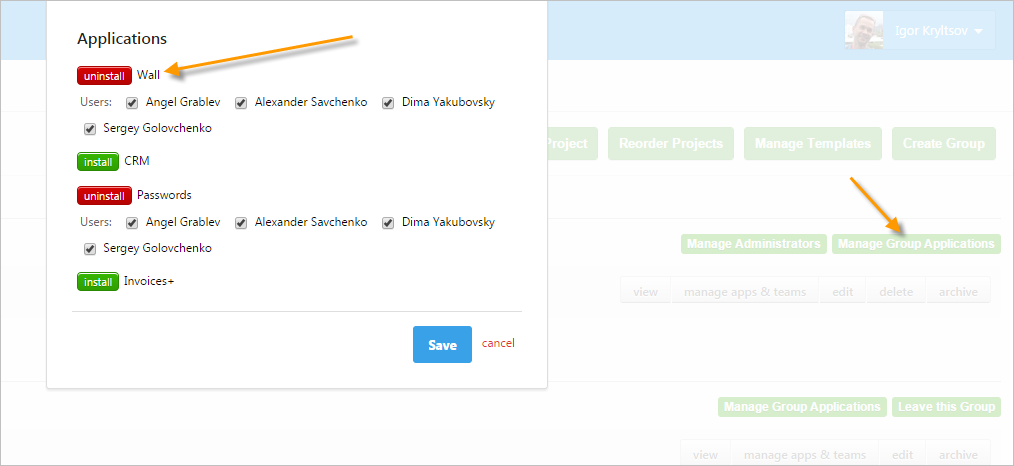 As usual feel free to email us at help@freedcamp.com. We are available to talk to you and answer any questions almost 24/7.