Inline images
Images and screenshots are essintial part of many projects. With inline images it is very easy to put text and pictures into your post instead of constantly mentioning file names you are talking about.
If you attached a file and forgot to add it into your post inline (1) – no problem. Just click edit (2).

Put a cursor where you want to insert it (1), click on menu (2) and select image size (3).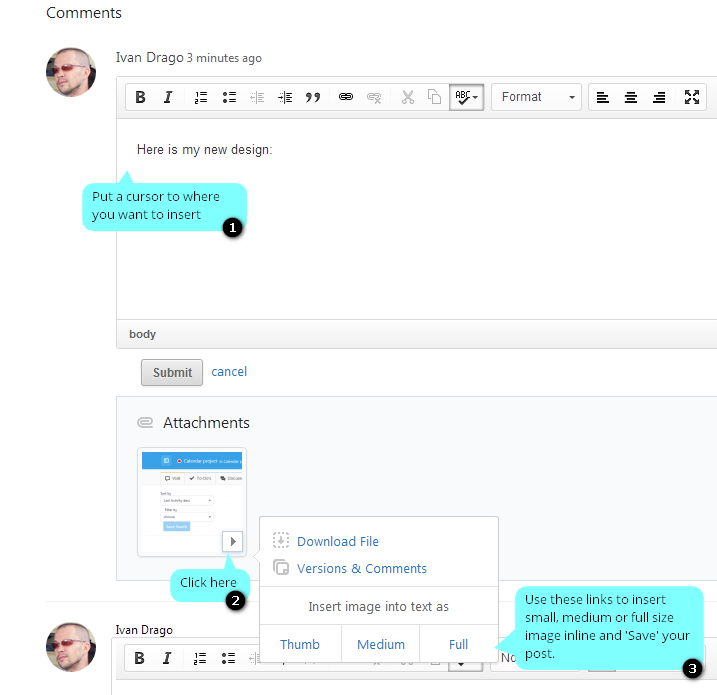 Save it and you are done. Image will be near your description inside your post and all files are shown below your post.