Meet new 'Projects' widget
You told us and we listened. Please meet brand new 'Projects' widget. We hope it will allow you to navigate easier and faster.
Go to your Dashboard, press 'Create Widget' button on top right, select 'Projects' (1), select your projects(2), pickup up order you want to see them (3), as shown below. Note – when you select 'All' projects all new projects added will be added and shown. If you select specific projects – any new projects will have to be added manually via edit widget. Deactivated and deleted projects will not be shown in here.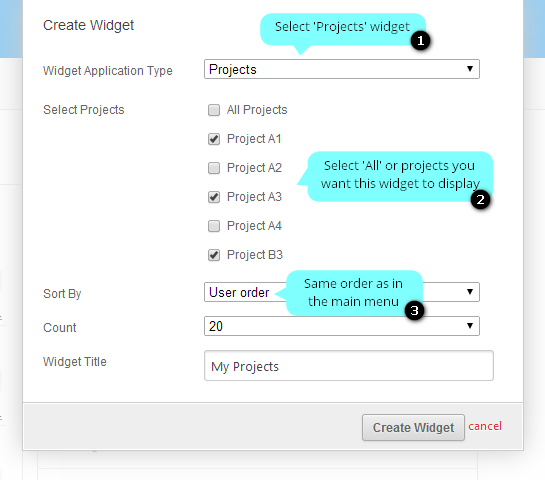 You can have multiple Projects widgets installed on your Dashboard (1). You can expand each project (2) to have an access to applications installed in it directly (4). If you want just to open a project wall – click on its name (5).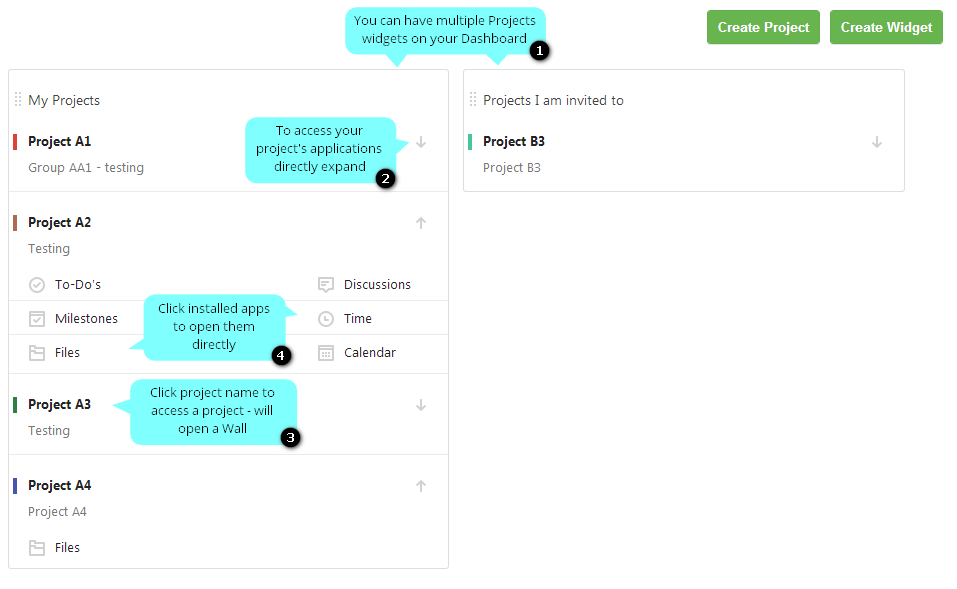 Please post your feedback here.