Top 101 Small Business Tools Online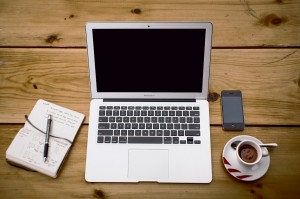 Huemor Designs posted an article about Top 101 Small Business Tools Online that help your business improve.
We found Freedcamp at the second place as one of the best project management systems that help you stay organized.
"In this day and age, the internet can solve 99% of your problems, unfortunately it can't help you with your girl problems–however, it is, without a doubt, the most useful tool for all businesses.
Below is a curated list of our top 101 small business tools online that will help you manage, grow, and sustain whatever entrepreneur endeavors you are pursuing.
Organization Tools
1) EverNote: An easily accessible app that helps you remember things. To-do lists, reminders, and ideas. You can easily sync Evernote to all of your devices so you can add on the go.
2) FreedCamp: Project management website that you, and your employees, can access. An easy way to post projects, upcoming projects, and update the status on a particular project.
3) Appointlet: Online appointment scheduling for Google Calendar. It allows you clients to schedule an appointment without the hassle of calling."
Read the full article at Huemor Designs.