Interview with our CEO Angel Grablev – Founders Grid
Meet the CEO of Freedcamp – Angel Grablev. Read the interview of Chris Osborne with him in Founders Grid.
Founders Grid provides exclusive discounts on software, apps, co-working spaces and events to help global entrepreneurs save and succeed. The company mission is to help global startups – funded or not – with exclusive discounts and networking opportunities entrepreneurs can use to grow, improve the world and succeed.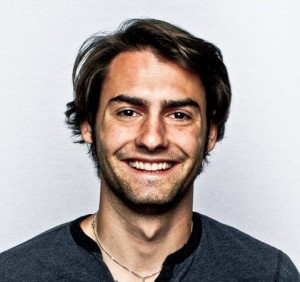 "RUN EVERY ASPECT OF YOUR BUSINESS IN ONE PLACE"
What's the story behind creating Freedcamp and can you explain how it works?
After using Project Management in multiple companies as a successful method for organizing work between a group of people I ended up discovering a missing puzzle in the world around us.
I was organizing a camping trip with friends and of course the first thing I did was open GMail and send an email to all my friends. After 12 RE:RE:RE:RE:RE i realized this process of organization is just like what I had previously experienced in companies not using Project Management.
I knew right away there needed to be a better way for the everyday person to organize their hobbies. Fast forward 5 years later we run one of the most utilized Project Management systems on the market… and it's completely free.
Our system works a lot like your iPhone/Android device in that it provides you the core set of applications completely free then with our marketplace you extend your usage of the platform to fit your needs.
We give you all the tools you need to organize a successful project completely free. When you need to use Freedcamp in some business related fashion, like keeping a list of your clients with our CRM application or billing your client with our Invoices application, you purchase those specific applications from our marketplace.
Read the full article in Founders Grid