Inline images in Wiki application
Creating beautiful Wiki pages became much easier now. Simply attach your files, insert them full size as shown below, align and you are done. You can see how we create Freedcamp documentation for a new Google Drive module below.
You can make your Wiki page public in Freedcamp and add to your external web site or share with the clients. Try to access public link this page if you are not logged in to Freedcamp.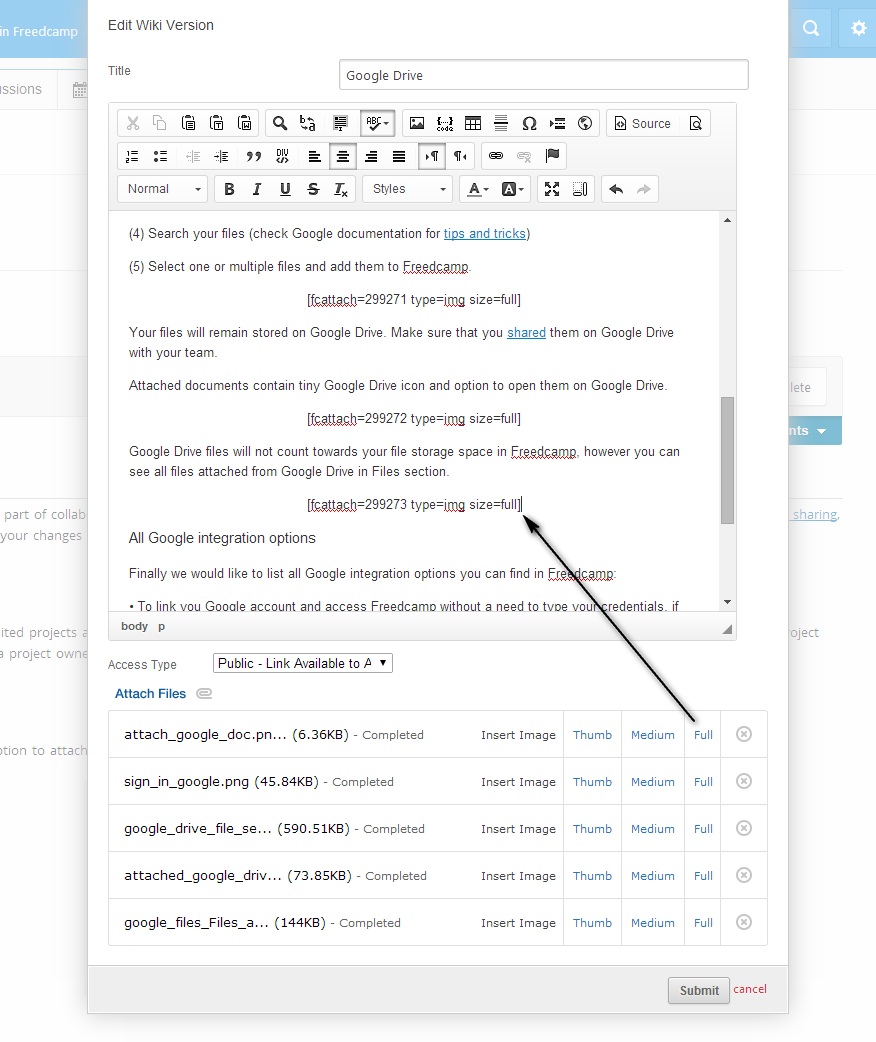 Try Wiki application for free by installing it from our Marketplace.