Backup Your Data
We are offering a way to back your data offline. For example, you can always restore data if someone accidentally deleted an important project, task or discussion. We hope that it gives our users a feeling of security, but also a way to access your data in different ways.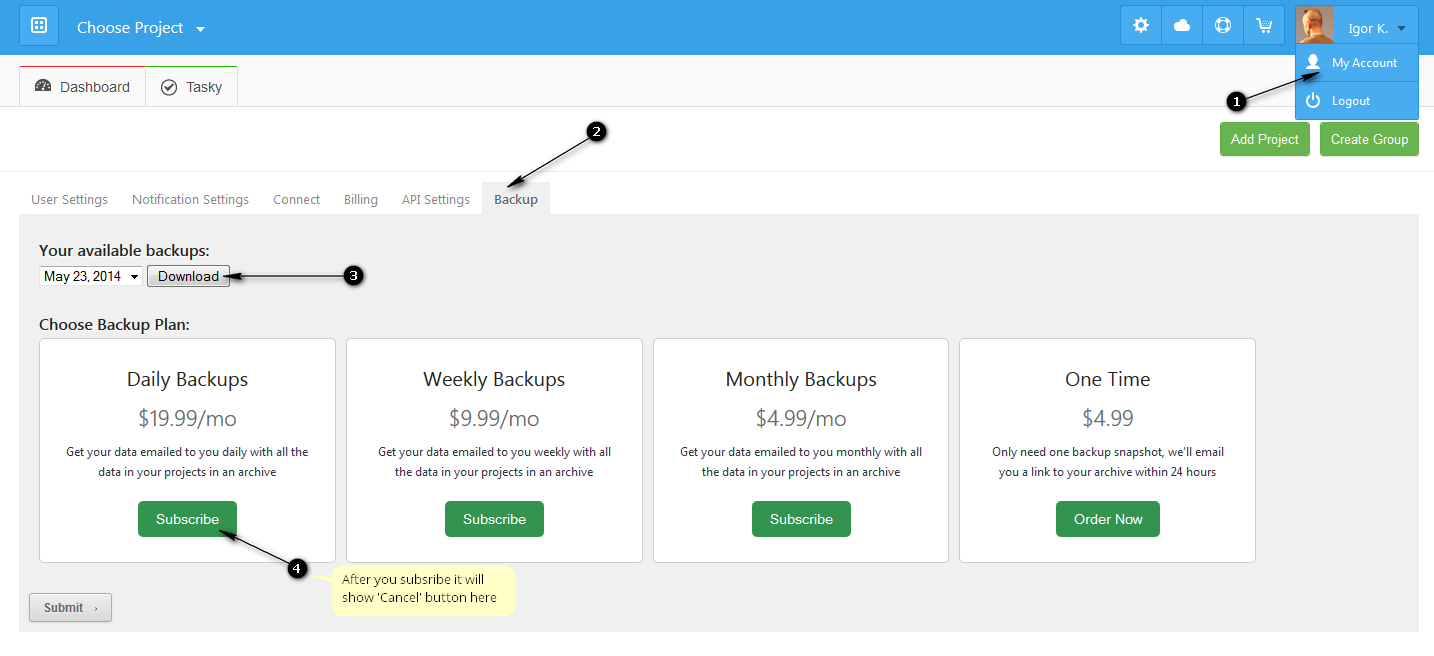 Here I will explain how this process will work:
– Go to 'My Account' page (1)
– Click 'Backup' tab (2) and select subscription
– We do backups daily and we send an email with a link to download as shown below.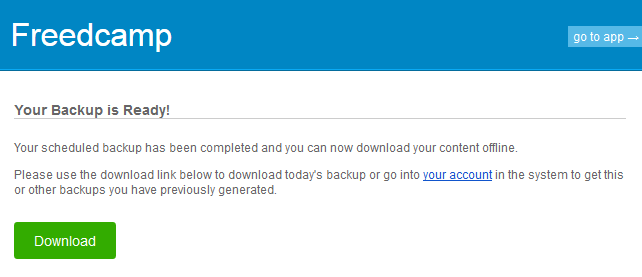 We store backups for one year from backup date. You can access and download all your backups from Backups tab on 'My account' page (3) and cancel your subscription any time (4).
All your project data are exported from Freedcamp into XML format.
We are planning to:
– add your files to backups
– make backups browsable offline
For feedback please contact our support or post on our feedback portal.