Application Rundown: Invoices+
Hello Freedcampers and welcome to the first segment of Application Rundown! In this rundown we will show you how adding clients, creating estimates/invoices, and even tracking your payments can be a simple feat. Whether you're a freelancer or run a small business, getting paid for your hard work is important to your overall success. Let's make the payment process a breeze with the Freedcamp application Invoices+.
Step 1: Add Clients
While an address book, email, or phone can be useful for jotting down client info, it's not as intimate and can be quickly lost amongst the sea of friends, family, and coworkers. Invoices+ is much like a personal address book but allows for wider flexibility and integration. Send estimates and invoices, even track payment history all with the click of a button. With Invoices+, contact information is safely stored in a centralized location so you can confidently begin the next step in your business relationship.

Step 2: Create Estimates & Invoices
Building an estimate shouldn't be a complicated and time consuming process. Chances are you'll need to make a few revisions before you agree on the final terms. Invoices+ gives you the ability to create, edit, and send estimates directly to a client using a sleek and functional template. It will even calculate totals based on quantity x rate + tax, and has unlimited currency support for those dealing outside the US. Once an estimate has been finalize it can be converted directly into an invoice and payment can begin. With new work just landed you'll want to be sure you get paid for your hard labor!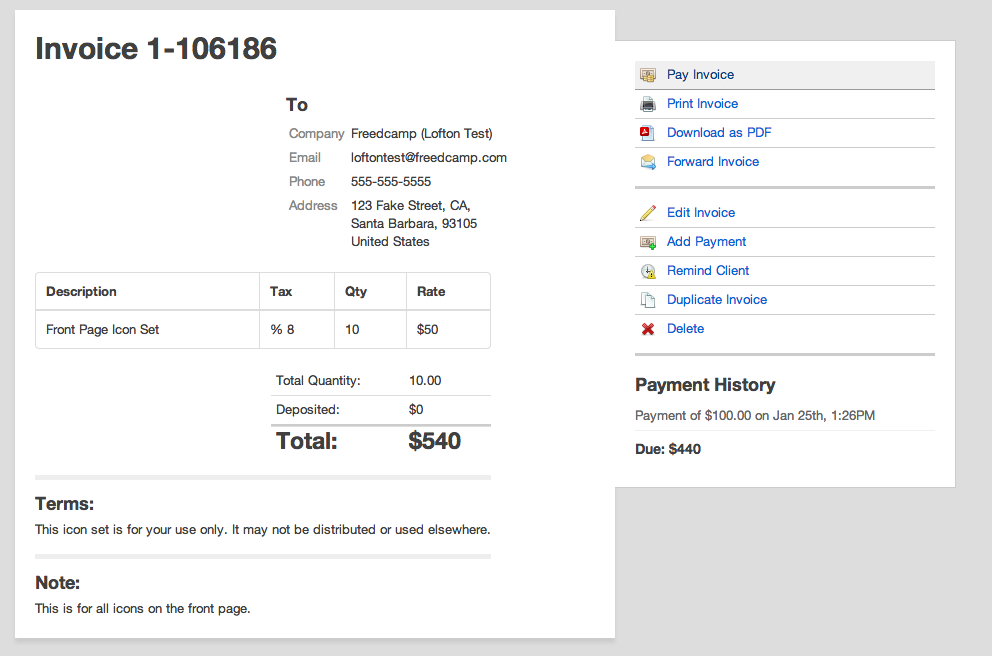 Step 3: Get Paid
Work completed and your client is happy? Hooray! Time to pickup your check. Except you're in Omaha, Nebraska and they're in Melbourne, Australia. You could mail a check or wire money through your bank account, or you could pay directly through Invoices+ using PayPal. Together, Invoices+ and PayPal make it convenient to post and track payments, alleviating the headaches of missing checks or unresolved debts.

While these steps provide the basic features, Invoices+ offers additional functionality that we're sure you'll love. A couple examples are:
You've landed a client, completed some work, and he's eager to have you do more. Great news, and instead of creating a new estimate/invoice you can simply duplicate past ones. No need to reinvent the wheel here.
Your client is on vacation and forgets to pay you for your services before leaving. Don't fret, Invoices+ has a friendly reminder built in. A simple 'Remind Client' will send all the appropriate information including any outstanding charges.
Have a Freshbooks account? Invoices+ offers Freshbooks import, allowing you to keep your invoices centralized, comfy and cozy right next to your projects in Freedcamp.
Head on over to the Freedcamp Marketplace for a free 7 day trial. With a comprehensive feature set and a price tag far below the rest, Invoices+ can help you and your business get paid, today!