Easy Milestones management with bulk edit
We have just released the ability to bulk edit milestones and tasks within the Milestones application in Freedcamp.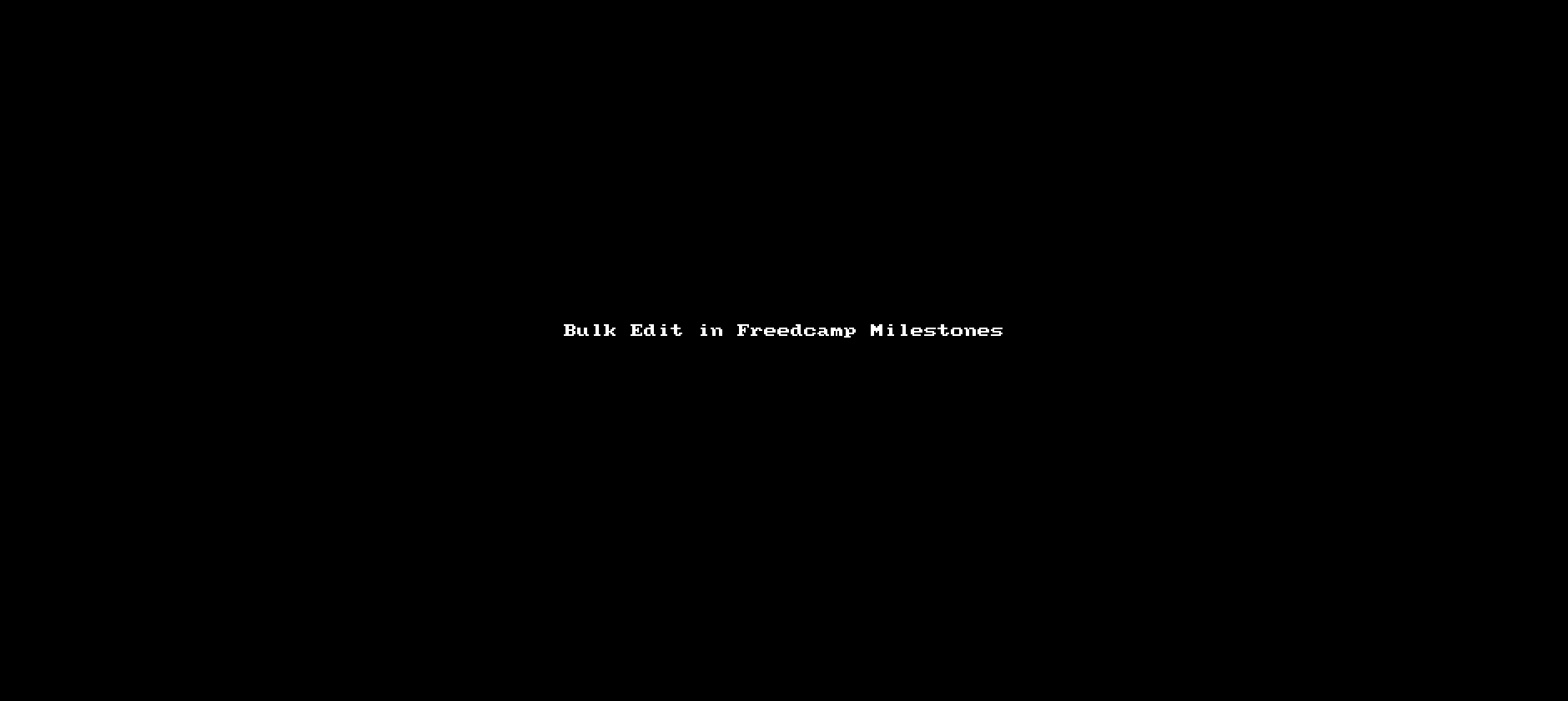 We asked ChatGPT for feedback:
Bulk editing of milestones in Freedcamp can offer several benefits, including:
Time-saving: Bulk editing allows project managers to make changes to multiple milestones at once, saving time compared to making the same changes individually.
Consistency: With bulk editing, you can ensure that all milestones are consistent across the project. This helps to avoid confusion and miscommunication among team members.
Improved accuracy: When editing milestones in bulk, it is less likely that you will miss making changes to one or more milestones, which can help improve the overall accuracy of your project plan.
Greater control: Bulk editing enables project managers to have greater control over the project timeline. By editing multiple milestones at once, you can quickly adjust the schedule to reflect changes in project scope or timelines.
Better communication: By making changes to multiple milestones at once, you can easily communicate those changes to team members and stakeholders. This can help ensure everyone is on the same page and understands the impact of the changes.
Overall, bulk editing of milestones in Freedcamp project management software can help improve project efficiency, accuracy, and communication, while also saving time and effort for the project manager.